It's very easy to accidentally format an SD card especially when Windows prompts you to do it – for example, in the case of an incompatible or corrupted device. You may even have formatted it on purpose and then realized that you needed that data. Or perhaps you were convinced that formatting was the only way to get your misbehaving SD card to work.
Here's the bad news: formatting wipes your data.
Here's the good news: you can unformat your SD card and get back your data on a Windows 10/11 PC. This article will show you how.
⚠️
Important: Stop using your formatted SD card to avoid overwriting any recoverable data.
🗨️
Pro tip: If Windows prompts you to format an SD card with important data on it, don't do it! You can fix and recover your SD card without formatting. Once your data is secured, you can safely format it.
Can You Unformat an SD card?
To "unformat" an SD card is to undo or reverse the effects of formatting by retrieving our data. Is it possible? It depends on the method you used to format your SD card. Here are the three most common methods – see what applies to you:
Quick formatting: The quick format has the highest recoverability among the three formatting types. Instead of immediately erasing the data you chose to delete, quick format marks that data's storage space as available for writing. In other words, your data is earmarked to be overwritten by new files you save to your SD card. The period between the quick format and saving a new file to your SD card is your window to recover as much data as possible. So act fast!
Default formatting: Unlike a quick format, the default format (or full format) wipes your SD card clean permanently. The process writes and overwrites zeroes to the drive. Additionally, a full format scans for bad sectors that will be excluded from being used as storage space in the future. When this happens, your files are gone forever and an SD card unformat becomes impossible.
Formatting with 3rd party tools: When you use 3rd-party tools to format your SD card, the extent of the wipe varies. Some do a quick wipe while others shred your data completely. Be vigilant in using this software because you might erase your data permanently.
How to Unformat SD Card Using Free Software Solutions
To undo the effects of formatting, there are special tools called data recovery software we can use that are designed to retrieve lost data. Fortunately, there is free SD card recovery software that works really well.
Option A:

Disk Drill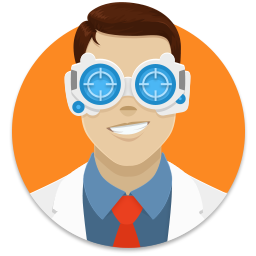 Disk Drill is a professional data recovery software that can unformat and recover deleted files from an SD card by extracting and rebuilding data directly from the file system. It's very beginner-friendly so non-tech savvy users can immediately restore their data without a learning curve.
However, note that Disk Drill is a "freemium" software. You can recover up to 500 MB worth of data for free, but you'll have to pay for a license if you want to restore more.
🔗
If you want to know more about this software before downloading it to your system, you can read our full Disk Drill review.
Here's how to unformat a memory card on Windows 10 using Disk Drill:
❗️
Warning: Upon connecting your SD card to your computer, Windows may prompt you to format it. Do not proceed until you have scanned it with Disk Drill and recovered your data.
Download and install Disk Drill for Windows.
Connect your SD card to your computer. Then, launch Disk Drill.
Select the formatted SD card. Then, click the Search for lost data button to begin the scanning process.
Click the Review found items button to check the list of recoverable files.
Search for the file you want to recover either via the search bar at the top-right corner or by file type at the left sidebar. We also recommend previewing the file by hovering your mouse to the right and clicking the eye button that appears. This ensures you recover the correct files as data recovery software sometimes struggles to restore original file names. This works for most file types including RAW. In the screenshot below, we are previewing a photo taken by our Canon camera.
Tick the boxes beside the files you want to restore and click the Recover button. Alternatively, leave all boxes unticked and click Recover all.
Choose a destination folder where you want to save your recovered files. We strongly recommend saving them in another location to avoid overwriting the existing data.
Option B:

PhotoRec

PhotoRec is popular open-source recovery software that can scan and recover lost data by file signature. It is completely free, but mainly uses a text-based interface (looks like Command Prompt) that tends to intimidate some users. Once you get the hang of it though, it's a powerful tool that can recover most file types.
To use PhotoRec to retrieve your lost data, follow the steps below:
🗨️
Pro tip: You can use qphotorec.win (included in the installation file) if you want to use PhotoRec with a graphical user interface, but manage your expectations for that $0 price tag. To know more about this powerful open-source software, you can read our PhotoRec review.
Download the latest TestDisk installer package. PhotoRec should be included in the package.TestDisk is a complementary software to PhotoRec that restores data from corrupted storage devices. If Windows is prompting you to format your SD card, it may be faulty. And if you haven't proceeded with the format, you might successfully restore your data using TestDisk. To learn more about this app, read our full TestDisk review.
Right-click and extract the file.
Launch Photorec.
Use your up and down arrow keys to select your SD card and hit Enter.
Using your up and down arrow keys, highlight the entry whose size in sectors indicate Whole Disk. Then, use your left and right arrow keys to highlight the Search button at the bottom-left corner of the PhotoRec window.
Use the up and down arrow keys to highlight Other, unless your SD card's filesystem type is ext2/ext3/ext4. Then, hit Enter.
Use your left and right arrow keys to navigate in and out of folders and use your up and down arrow keys to select a folder from the list as your file destination. Once you've picked a folder, hit C to begin the process.
Wait for the recovery process to be completed. Once it's finished, a confirmation dialog will appear.
Option C:

Data Recovery Service

Both Disk Drill and PhotoRec are powerful and respected data recovery software. If you were unable to retrieve your data using either of them, then DIY solutions probably aren't going to work for you. And if you didn't explicitly overwrite the existing data, then it's likely that your SD card is suffering physical damage.

In this case, we strongly advise that you send your SD card to a professional data recovery service. Professional data recovery services are brick-and-mortar businesses that have access to or own a sterilized lab where specialists perform sensitive data recovery tasks that may require disassembly of the storage device.

Once you find a reputable service in your area, you might be able to get a rough cost estimate and the recovery probability over the phone. Watch out for services that offer a no data, no charge commitment – this is a good sign. The process may take a few days or weeks depending on the circumstances. Also, note that you may not get your SD card back. Instead, the service will save your data to a new storage device.
Can You Unformat SD Card Using CMD?
The Attrib Command can technically "restore" data (which would undo the effects of unformatting). However, this is accomplished by fixing errors or modifying parameters that may have caused your files to go missing.
The Unformat Command restores the boot sector and file system to their previous locations. Note that this is not a data recovery tool, but a complement of the format command. It only works when your computer has saved 'unformat information' before the formatting process is complete. It also only works for operating systems MS-DOS 5.0 – 6.22. So unless you're into vintage computers, this command isn't even worth trying.
⚠️
These commands don't operate the same way as the tools we discussed in the last section and won't really recover data that was erased due to formatting. So if this is your situation, we highly suggest trying one of the two free tools we mentioned above.
FAQ
Conclusion
Unformatting an SD card isn't an easy task and success isn't guaranteed. To avoid this problem in the future, you can format an SD card without losing your data by copying your files before formatting or creating a byte-to-byte image backup – Disk Drill offers this feature for free.
Alejandro Santos was both a tech guy and a writer early on in his life. As a kid, you'd find him in his uncle's repair shop helping fix customers' computers. Today, you'll find his work on data recovery and software testing published on multiple tech websites, continuing to help users from afar.
Andrey Vasilyev is an Editorial Advisor for Handy Recovery. Andrey is a software engineer expert with extensive expertise in data recovery, computer forensics, and data litigation. Andrey brings over 12 years of experience in software development, database administration, and hardware repair to the team.