Both professionals and casual users are familiar with Sony SD cards. They recently released new models that are extra durable and fast with 300MB/s read/write speeds, making the brand even more popular with pro videographers.
🗨️
Despite the extra durability, however, Sony SD cards (and any brand of SD card) are still prone to data loss. Whether it's extreme physical damage or internal corruption, data loss remains a common problem. This guide is a must-read if you own a Sony SD card (or, again, ANY SD card), and you want to do a DIY Sony SD card recovery.
Is it possible to recover deleted data from a Sony SD card?
Yes, but act fast and stop using it. Deleted data still lives in the file system for a short time – but if you keep using the SD card, you may end up overwriting your data or worsening the damage. For many users, they might start noticing files missing from the SD card.
The best way to recover a Sony SD card is to detach it from the device and connect it directly to your computer. You can achieve this using a USB-type card reader or your laptop's built-in card reader. Then, use a data recovery tool to restore it (no root needed).
How to Recover Data from a Sony SD Card
To recover files from Sony SD cards (or any SD card), we usually recommend the method of detaching it and connecting it directly to a computer. This way, we can scan it with data recovery software without having to do additional work like rooting – which can brick your phone if done incorrectly.
Option A:

Disk Drill

Disk Drill is a highly rated data recovery tool that we love to recommend on Handy Recovery because it's so easy to use. Even beginners won't have any problems figuring it out. It can also recover files from corrupted SD cards or even formatted SD cards. To learn more about Disk Drill's many useful data management features (most included in the free version), read our full Disk Drill review.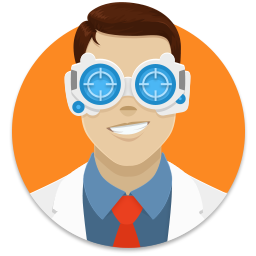 Here's how to use it:
Plug your Sony SD card into your computer using a card reader.
Download and install Disk Drill.
Launch Disk Drill and select your SD card from the list of drives. Then, click "Search for lost data."
Wait for Disk Drill to complete its scan, then click "Review found items."
You can search for specific files or file types using the search bar on the top-right corner of the window and the navigational sidebar on the left. For example, you can type ".png" or ".jpg" in the search bar if you only want to recover deleted photos from your SD card.
Preview your files by hovering your mouse pointer on the right side of their filenames. Click the eye button that appears. Disk Drill's preview viewer/player works super well even when recovering deleted videos from your SD card.
Select the files you want to recover by using the checkbox column. Then, click "Recover." You can also leave all checkboxes blank and click "Recover all…"
On the dialogue box that appears, select a location on your computer where Disk Drill will save your recovered files. Saving it onto the SD card may overwrite files in the queue.
⚠️
Disk Drill Basic for Windows offers 500MB of free data recovery, as well as unlimited preview. Previewable files have a higher recovery success rate than non-previewable files. If you can't preview ANY of your files, you may need to send your card to a professional data recovery center. See the section What About Damaged/Broken/Not Working Sony SD Cards? for details.
Option B:

Memory Card File Rescue

Memory Card File Rescue is a Sony storage device data utility tool released by the company Sony. It's free for those who purchased original Sony SD cards (you'll need the official manual to download the software), so I'd say Disk Drill is better purely because it works for all SD cards, as well as mobile devices.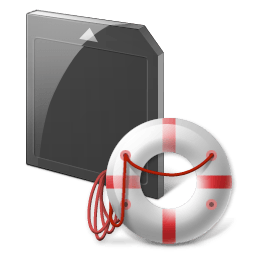 However, if you're a Sony SD card owner, this is a great free tool that's optimized just for you. The latest version supports the Memory Stick and MagicGate Memory Stick series, SD cards, and the Microvault USB Flash Drive. Here's how to use it:
Download MCFileRescue.exe from the official Sony website.
Scroll down to the bottom of the page, then click "Next", and "Next" again on the following page.
A new window will appear. Enter your Sony SD card's Model name and identification number in the indicated fields. You can find the Model name at the back of the SD card, and the identification number in your user manual. Then, click "Confirm", and click "Download (Windows)."
Double-click the file we just downloaded, then proceed with the installation process (it's pretty straightforward).
Launch Memory Card File Rescue by double-clicking its icon.
Read the disclaimer, then click "OK."
Insert your Sony SD card into your computer using your USB-type card reader or built-in laptop card reader. Then, click "Next."
Select your SD card from the Drive List, then click "Next."
If you want to restore AVCHD files (a video format typically used by Sony and Panasonic camcorders), leave the checkbox beside "Unnecessary" unticked. Then, click "Run."
Use the checkboxes to select the files you want to recover. You can also use the Preview button to display the files MCFR found. Once you've made your selection, click "Next."
Use the "Browse" button to select a location on your computer where MCFR will save your recovered files. Then, click "Save."
Finally, click "End."
What About Damaged/Broken/Not Working Sony SD Cards?
For recovering data from formatted SD cards or corrupted SD cards, DIY recovery is normally enough. If you can't preview or recover your files using the software we recommended in this article, that means your SD card is too damaged for you to recover it on your own. This is most common with physically damaged SD cards. In this case, you'll need to send it to a professional data recovery service.
Not only do they have the right equipment and facilities, but their recovery specialists are highly trained to physically take apart and repair damaged storage devices. For the first-timers, here's what to expect:
1️⃣ Initial Call
The first step is to look for a reputable data recovery center near you and call them. Tell them the problems you're facing with your SD card, as well as what data you need to have recovered. Competent centers will give you a free estimate, and the best SD card data recovery services offer a no data – no-charge guarantee. Make sure that it has a Class 100 Clean Room and good reviews.
2️⃣ Evaluation
After the initial call, you'll be asked to send your SD card to the center. Their recovery specialists will closely evaluate your SD card and let you know what to expect after the process. After their evaluation, they will give you a more accurate quote for how much data recovery costs.
3️⃣ Transaction
Get ready to sign some waivers (such as whether you're authorized to recover a company-owned storage device) and pay the fee. All that is left at this point is to wait until the recovery process is complete and the center sends back your SD card.
FAQ
Detach your SD card from your device, plug it into your computer using a built-in or USB-type card reader, and recover it with a data recovery tool.
Yes, as long as you act fast and immediately stop using the SD card. Wiped files are still stored in the SD card's file system for a short period (but get overwritten when new data gets saved on the device). To recover data from a formatted SD card, you need to use data recovery software to run a comprehensive scan and recovery.
The more you use a corrupted SD card, the worse it becomes. So recover and backup your data first! Disk Drill has both features (data recovery & byte-to-byte image backup), so we recommend using that.
Then, try the following methods:
Format the SD card by right-clicking your SD card > Format.
Use Windows "Error Checking" feature by right-clicking your SD card > Properties > Tools Tab > "Check…" button under "Error checking."
Assign a new drive letter to the SD card using Disk Management.
Use the "diskpart" command in Command Prompt.
Reinstall drivers from Sony's official website.
Use the "chkdsk" command in Command Prompt.
Use Windows Troubleshooter.
Conclusion
Sony SD cards are popular for good reason – but they're still not immune to data loss. This is especially true for professional photographers and videographers who are constantly moving their equipment. For our readers, we recommend always backing up your files. But owning a data recovery tool is a great safety net that will ensure that you never truly lose data again.
Alejandro Santos was both a tech guy and a writer early on in his life. As a kid, you'd find him in his uncle's repair shop helping fix customers' computers. Today, you'll find his work on data recovery and software testing published on multiple tech websites, continuing to help users from afar.
Andrey Vasilyev is an Editorial Advisor for Handy Recovery. Andrey is a software engineer expert with extensive expertise in data recovery, computer forensics, and data litigation. Andrey brings over 12 years of experience in software development, database administration, and hardware repair to the team.