If you have lost very important data, your first instinct is to try to find solutions on the internet. Very often, technology blogs rightly suggest data recovery software. Such software makes it incredibly easy to recover your data quickly. Among the more common recovery software suggestions is EaseUS.
⚠️
While it is incredibly popular, there are better alternatives to EaseUS. You may be looking for these alternatives because of incompatibilities with your setup, pricing, or features offered. In this article, we review the five best EaseUS data recovery alternatives, so that you may make the optimal choice.
✅
Here's a quick recap of our findings You can also vote for the software you think is the most suitable alternative to EaseUS. We will update our ranking in the future based on your votes.
1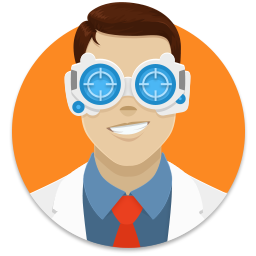 Disk Drill Data Recovery
Platform:

Windows, macOS
Distributed as:

Freemium
2

PhotoRec
Platform:

Windows, macOS, Linux
Distributed as:

Free
3

Stellar Data Recovery
Platform:

Windows, macOS
Distributed as:

Freemium
Why is EaseUS so popular?
EaseUS is among the better-known data recovery software out there. Like most recovery software, it is packed with features that allow you to recover your corrupted, deleted, or lost files quickly. EaseUS's interface is intuitive, and it doesn't need any technical expertise to recover your data.
Adding to this, EaseUS is fast and powerful, taking only 15 minutes to scan through average-sized disk drives. It supports a wide range of file formats including documents, media files, and even emails. However, its stand-out feature is recovering unrecognizable file structures (so-called RAW partitions).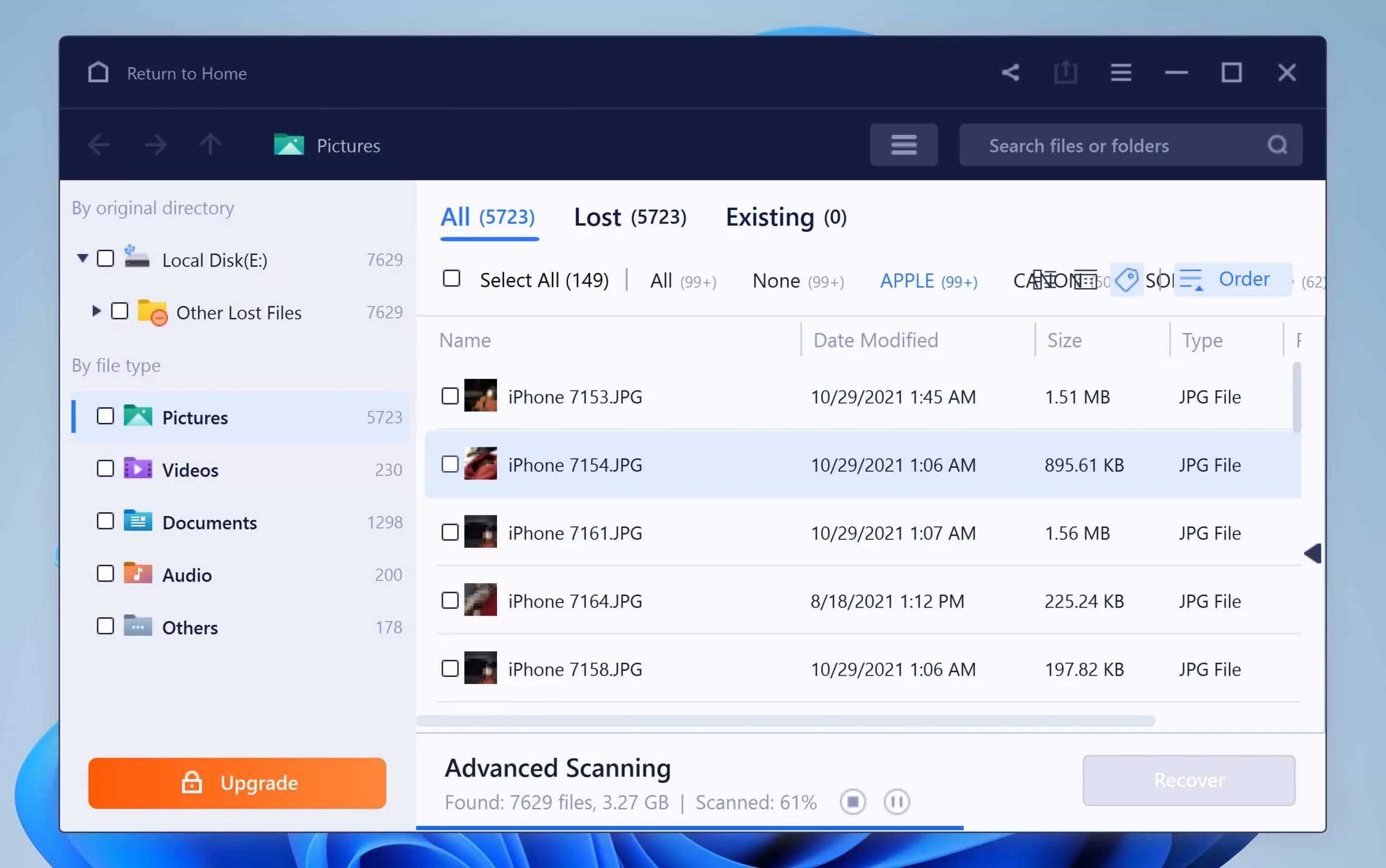 Download the software.
Select the device to scan, and run the scan.
Click on the "Recover" button.
Restore the files.
Are there any cons to using EaseUS?
Despite EaseUS's incredible popularity, it has received some criticism from customers. If you are considering using EaseUS, here are some common client complaints:
Compared to other software, EaseUS is pricier (the free version only allows you to recover up to 2GB of data).
Pricing plans are not suitable for most users. Since the monthly plans are very unattractive compared to the yearly plans, you are likelier to stay locked in for a year.
Larger files take very long to recover.
Although intuitive, the user interface can be extremely challenging for absolute beginners. Speakers of languages other than English might also be lost due to a very limited language choice.
👀
After careful consideration, you might find that EaseUS does not cater to your data recovery needs. We thought the same after extensively reviewing EaseUS. But worry not, there are excellent EaseUS alternatives. Read on to see which ones work best for you.
The Five Best EaseUS Alternatives
If you have been doing your data recovery research well, you are sure to have come across Disk Drill. It has been in use for a fairly long time, but unlike other tools, the makers keep developing it and releasing frequent updates.
Disk Drill's latest update for Windows has an improved user interface and more powerful features. It can recover any disk-based storage device and is extremely intuitive and efficient.
👀
Disk Drill has inbuilt capabilities of handling up to 400 different file types, and allows recovery from corrupted disks, incompatible file systems, and even empty Recycle Bins.
✅
Pros:
User interface is extremely intuitive
Excellent recovery capabilities
Works on all Windows platforms
All kinds of disk drives supported
Support for data protection and disk backup
Free, trial version allows recovering up to 2GB of data
❗️
Cons:
No support on phones
Full scans take a lot longer than quick scans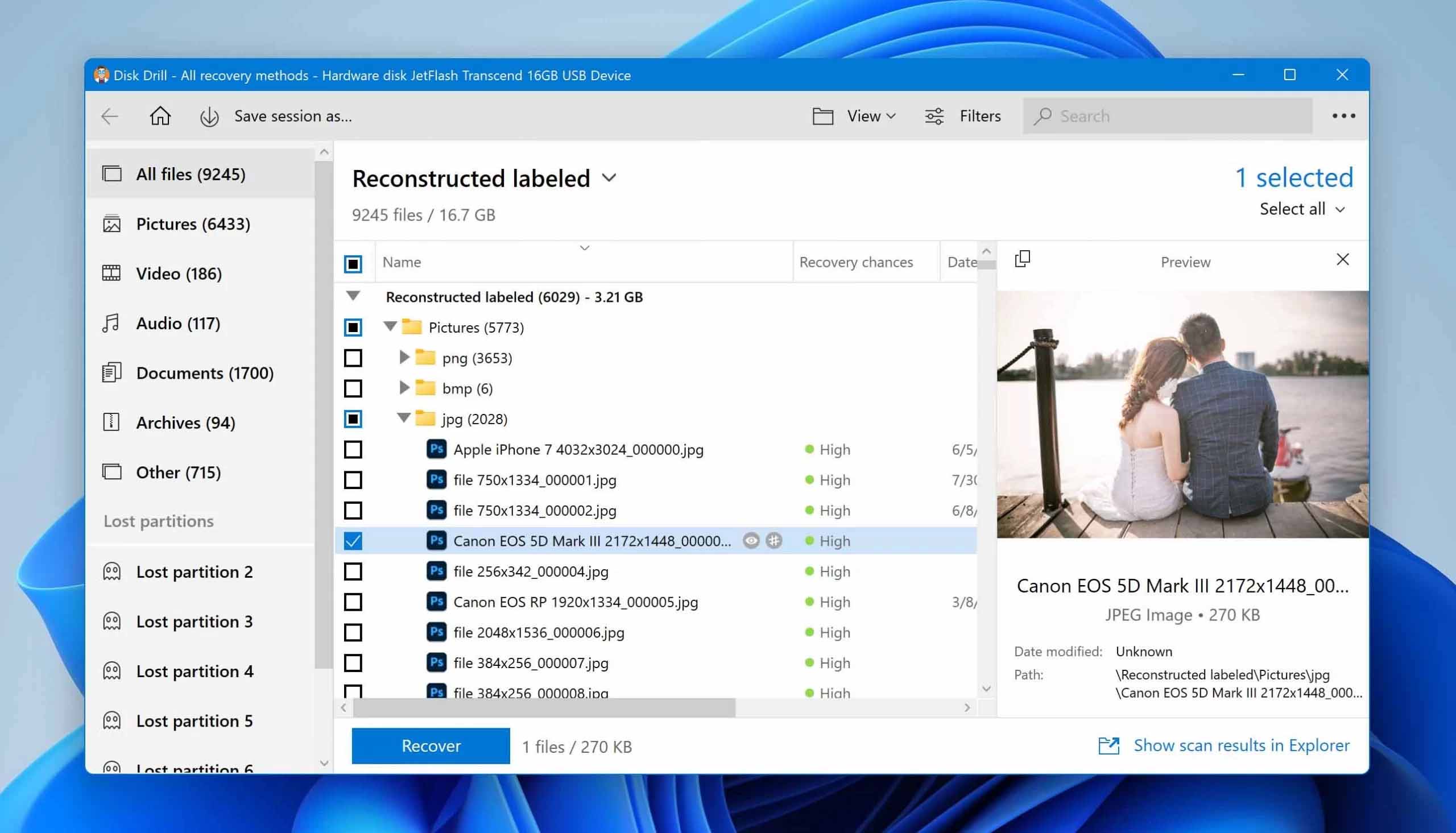 Should I try Disk Drill as an EaseUS alternative?
We tested out Disk Drill extensively because of its advertised features. On our team, we often run into problems with data recovery, and losing data is extremely costly. But we were always able to recover our files with Disk Drill within no time.
We first tried their free version before we decided to pay for a professional license. Disk Drill has since been our go-to data recovery tool. Its user interface works exactly as promised.
Disk Drill also has excellent customer support that made it easier for us to work through some unexpected bugs. In our opinion, if you are not tech-savvy but looking for an EaseUS alternative, Disk Drill and Stellar are your best bets.
Unlike most data recovery software with graphical UIs, PhotoRec is a text-based tool. It is incredibly powerful, free, and open-source. While PhotoRec has been created mainly for the recovery of media files, it works with many other file types too.
The best part of PhotoRec is that its source code is freely available and is distributed under the GNU General Public License. This is a stellar feature for anyone that enjoys modifying code and customizing it. PhotoRec is available as a bundle that includes Test Disk, an application that recovers lost partitions. Here, we will review only the media recovery application.
✅
Pros:
Open source, free to download and use
Highly powerful, supports several filetypes
❗️
Cons:
Text-based interface might make it difficult to use for new users
Barebones, does not offer additional features
The open-source nature of the program means that there is no user-support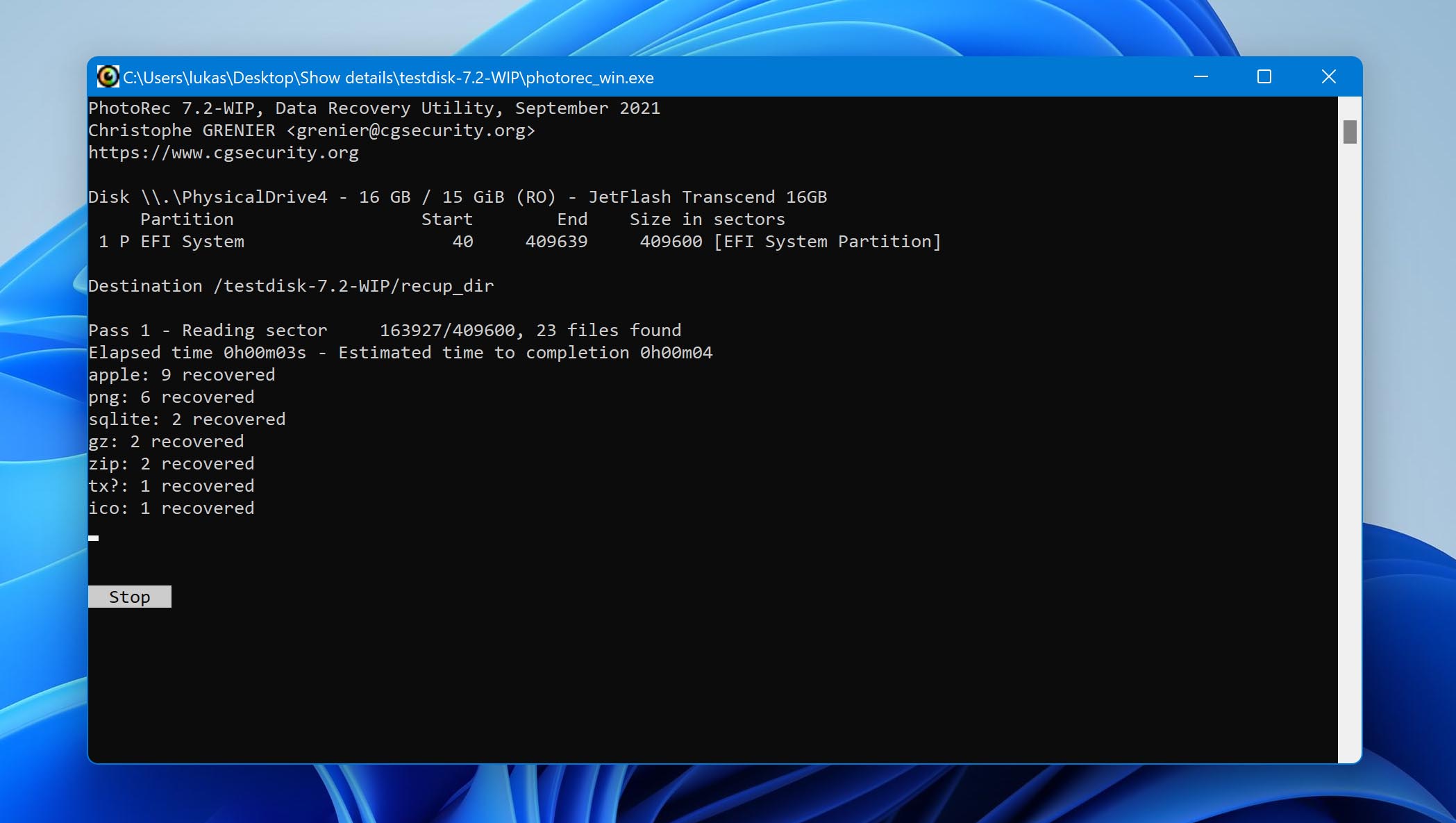 Can PhotoRec be a good EaseUS alternative?
PhotoRec is indeed incredibly powerful, and an absolute favorite of tech-savvy users. It performs exactly as advertised. Because it is text-based, it works fast and recovers your files within no time. Since it is designed to recover media files, you can rest assured that your data will be recovered without much trouble.
The problem with PhotoRec is that its open-source nature is a double-edged sword. While this makes it easy for advanced users to customize a lot of things, new users will be lost. Without user support, customers with little to no knowledge of the command line will risk their data.
We strongly recommend PhotoRec to users comfortable with text interfaces. However, if you are uncomfortable with text interfaces, try some of the GUI tools on our list.
If you are looking for software that helps you figure out all of your data recovery problems, Stellar Data Recovery is a one-stop solution. Unlike PhotoRec, its interface is graphical, so you can click your way around without much trouble.
Stellar Data Recocvery supports 200 filetypes which include databases, documents, and media. Other software offers a much wider variety of file types, but a basic user will not need to use these. Stellar's USP is that it allows users to add new file types to its list manually. Advanced users can make the best of this feature when they need custom file types to be recovered.
✅
Pros:
Easy to use
Free version available
Possibility to add custom file formats
Several version choices available
❗️
Cons:
The pricing model is subscription-based
Results of data recovery are not consistent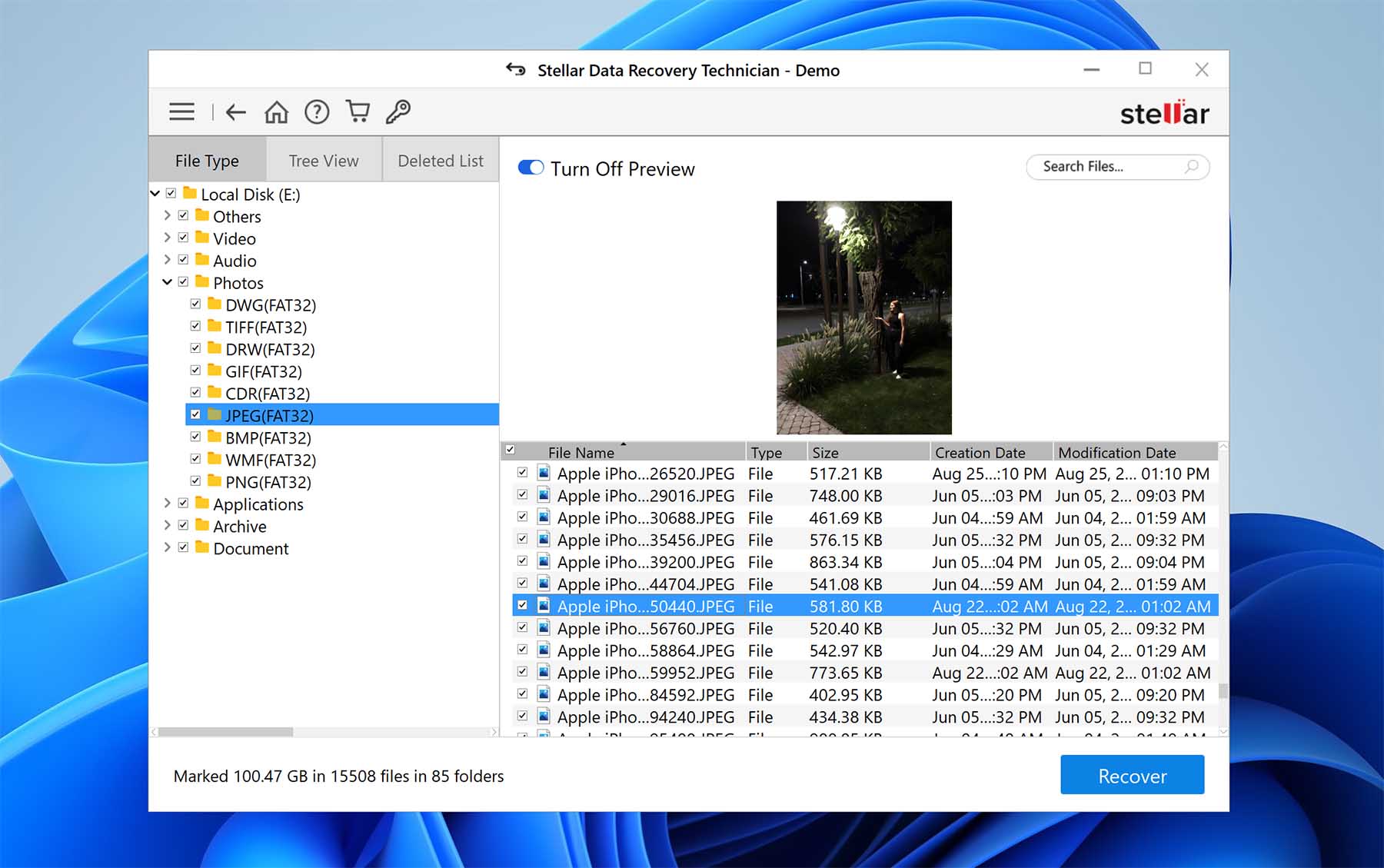 Is Stellar better than EaseUS?
We wanted to figure out whether Stellar Data Recovery was a good option for technophobic people, so besides testing it out ourselves, we also got our friends and family to try it out. Our team and extended testees found that the software is extremely user-friendly and intuitive. Its interface leads you through the process of recovery and makes the experience a lot less stressful.
Whether you have corrupted drive partitions or unrecognizable file systems, Stellar handholds you through the process of recovering your data. Often, in a hurry, you might forget how many files you have lost. Stellar's deep-scan algorithms can show you files that you might have even forgotten about.
The major issue with Stellar Data Recovery is that its pricing plans are unsuitable for most users. Their business model uses subscriptions to drive their income, making users renew their licenses on a yearly basis.
⚠️
Additionally, there are no discounts, making it difficult for average users to access the software. We also found the customer service to be underwhelming, and if you make an accidental purchase, there is no way to ask for a refund.
Stellar can be a great EaseUS alternative, but be wary of their pricing and T&C before you zero in on it.
Unlike many other data recovery programs, Recuva has stuck around for a very long time. It has been in use for over ten years when it rose to popularity by providing an "undelete" feature for users. It is lightweight and powerful, recovering a great range of file types quickly.
✅
Pros:
Fast processing
Small size
Free, trial plan available
The portable version allows you to use the tool without installation
Also allows you to delete files permanently
❗️
Cons:
Some confusion regarding filetypes. E.g., searches for documents do not include .txt files by default
A complex interface can confuse even advanced users
Runs into problems very often, basic tasks might also be buggy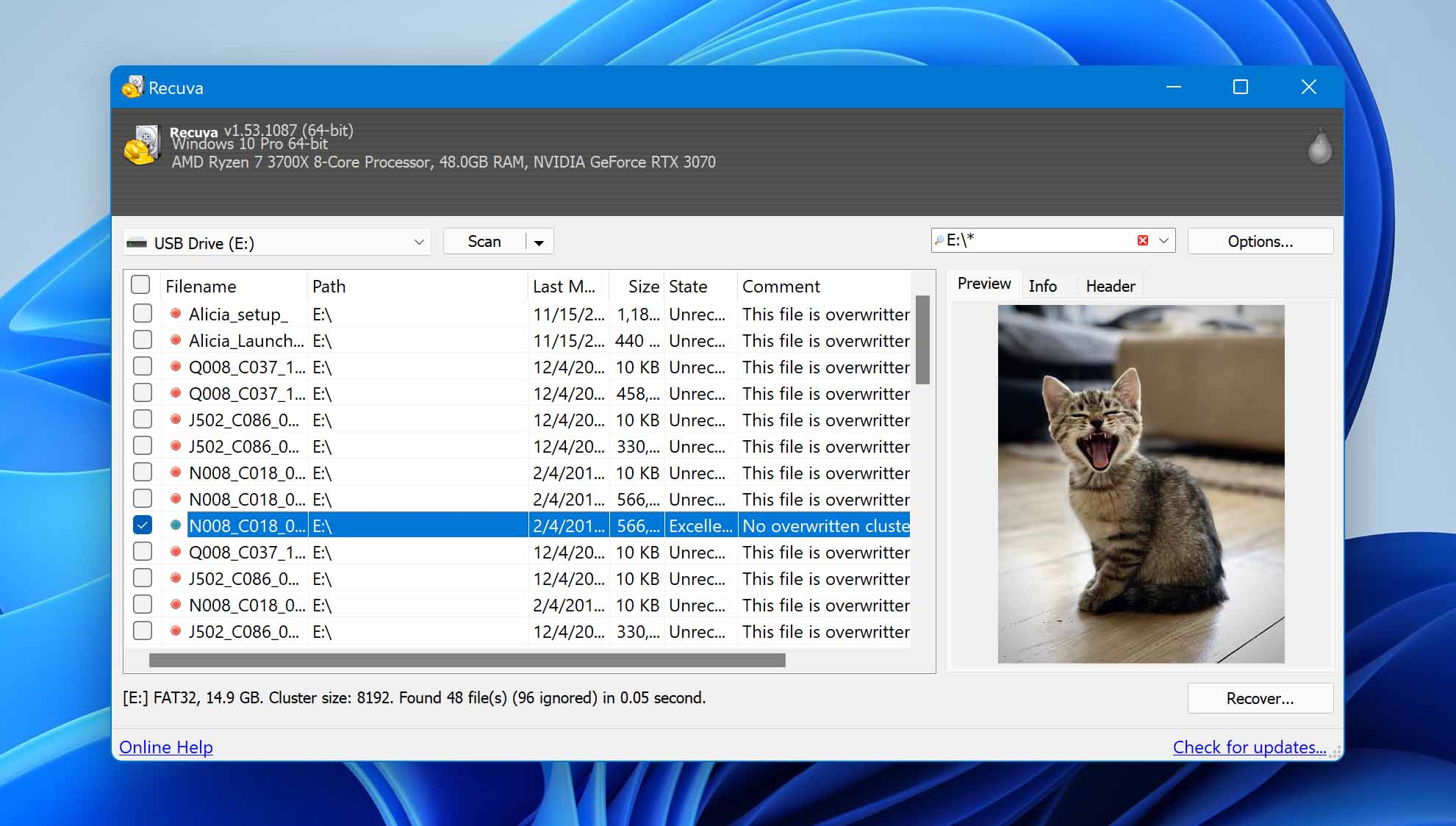 Why use Recuva instead of EaseUS?
Although Recuva has some problems when it comes to its basic functions, it has been around for a very long time. Consequently, Recuva boasts of a very active user base that provides enormous amounts of support for free users. This was very handy when we tested it and had to troubleshoot through some of the bugs we encountered.
Recuva was also very quick in scanning files on our test drive. Although it missed a third of the files we scanned for, the reduced time more than made up for it.
👀
The best part, however, is that the tool is available for free, allowing users to test the product and use basic functions without paying.
If you find your files on the first go, Recuva is a great, cheap alternative to EaseUS. However, if you cannot find your files, we suggest you try some of the other alternatives in this article.
MiniTool Power Data Recovery is often suggested as an alternative to EaseUS. It has basic features and is marketed as software that can recover all kinds of file types and storage media.
Despite the makers insisting that it is packed with features, we found MiniTool to be a very terrible end-user experience. We found that it performs horribly in comparison to its competition, and strongly recommend not using it.
✅
Pros:
MiniTool provides the basic features, as advertised
When run correctly, files are recovered
Most users find their files, therefore, the algorithms are reliable
❗️
Cons:
The user interface is sub-par
Free versions of MiniTool generate several scan results but don't allow access to them
Despite the availability of several options, it's impossible to customize restoring data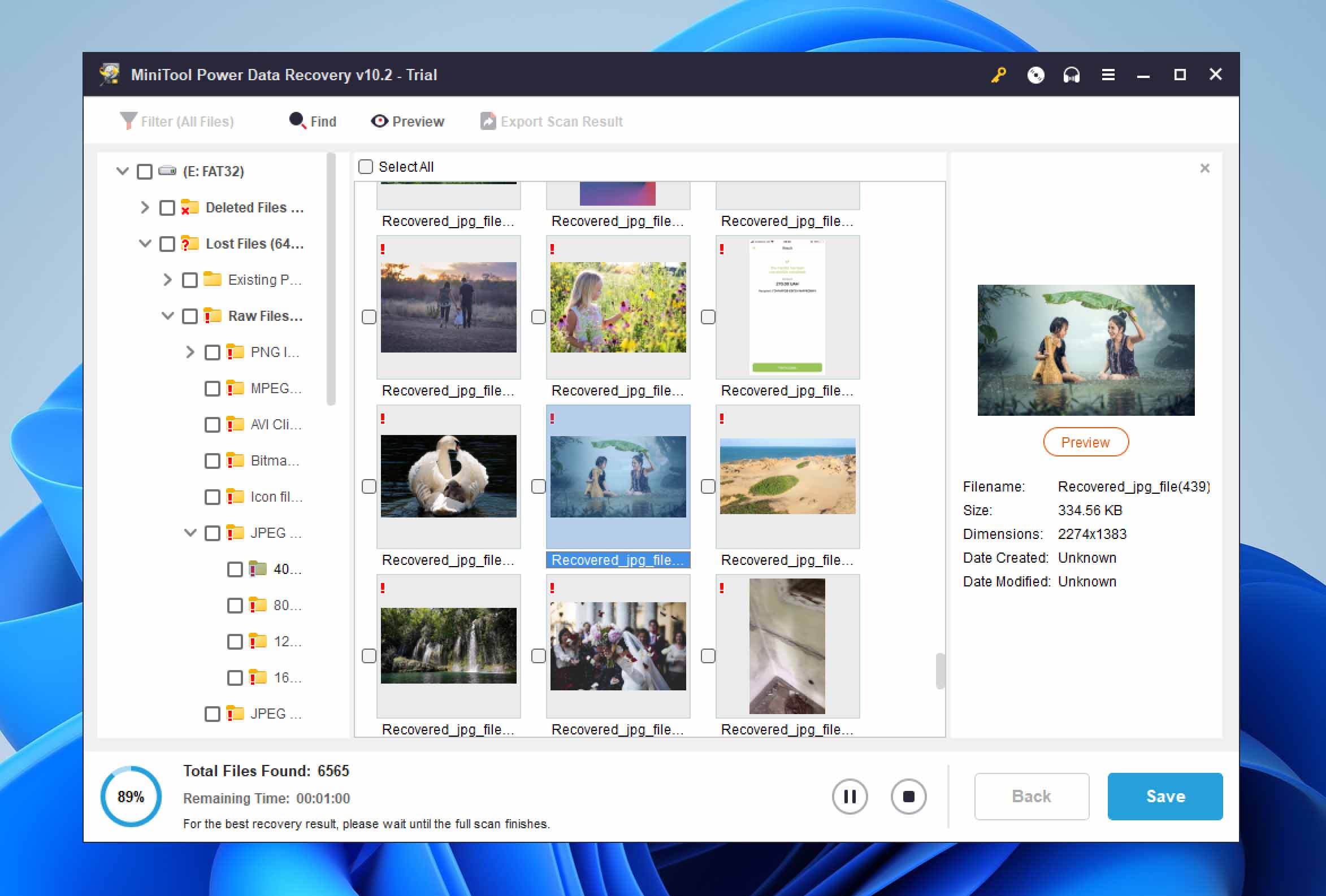 Is MiniTool a good EaseUS alternative?
Our team has been testing recovery software extensively. While we are generally forgiving towards problems in recovery tools, MiniTool was extremely frustrating for us. Its only redeeming quality was the fact that it is effective.
MiniTool Power Data Recovery was able to sort through a tangle of corrupted and deleted files and recover these for us effectively. It is also small-sized, which helps start recovering files right away.
Despite its great functionality, MiniTool is marred by its horrible user interface. All of its features are hidden behind its outdated UI, and if you run into trouble, there is no user support.
While we generally do not discourage using specific software, if you need to recover files rapidly and without stressing yourself out, stay away from MiniTool. On the other hand, if you consider yourself an advanced user and don't mind navigating through the abysmal UI that MiniTool Power Data Recovery provides, it can be an extremely powerful data recovery tool.
FAQ
To Wrap Up
Data recovery can be a hassle for many end-users. It can get confusing, especially when several websites direct you to the more popular tools out there. But it is always good to check out alternatives. While EaseUS is widely recommended, we found that there were better tools to choose from.
We strongly recommend Photorec for advanced users of data recovery software. But if you are even mildly uncomfortable with text-based interfaces, our best contenders are Disk Drill and Stellar.
Joshua is a content curator for Handy Recovery. His expertise involves taking intricate IT concepts and breaking them down into super easy to understand chunks. He's been wielding the writing sword for quite some time now - 3 years to be precise. Digital marketing, data recovery, and anything "techy" are Joshua's niches.
Andrey Vasilyev is an Editorial Advisor for Handy Recovery. Andrey is a software engineer expert with extensive expertise in data recovery, computer forensics, and data litigation. Andrey brings over 12 years of experience in software development, database administration, and hardware repair to the team.