At one time, DiskWarrior was an excellent choice for users faced with a difficult data loss and recovery situation. While the tool can still be used to repair and rebuild directory structures, which can help in recovering lost or corrupted files, the tool is no longer considered to be at the pinnacle of data recovery tools. In this article, we are going to look at some programs like DiskWarrior that offer more features and a more effective and efficient data recovery experience.
👀
TL:DR; For those of you not wanting to read this entire article, we end up recommending Disk Drill 5 as the best DiskWarrior alternative. We came to this conclusion based on the features provided by Disk Drill, its user-friendly interface, and its compatibility with the newest versions of the macOS operating system.
1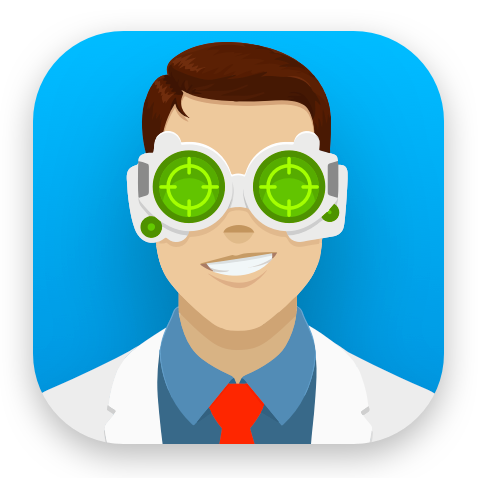 Disk Drill
Platform:

macOS, Windows
Distributed as:

Freemium
2

PhotoRec
Platform:

macOS, Windows, Linux
Distributed as:

Free
3

iBoysoft
Platform:

macOS, Windows
Distributed as:

Freemium
What is DiskWarrior?
DiskWarrior is a data recovery software tool that has been on the market since the 1990s. Its original developers were former Apple employees who founded the software company Alsoft to produce applications for Mac systems in 1984.
The tool scans your Mac's disks to repair damaged files and directories in HFS and HFS+ filesystems. This functionality can be extremely important when faced with lost files or formatted partitions. In the early days of Apple computers, users were challenged to find appropriate software solutions to address problems encountered with their Macs.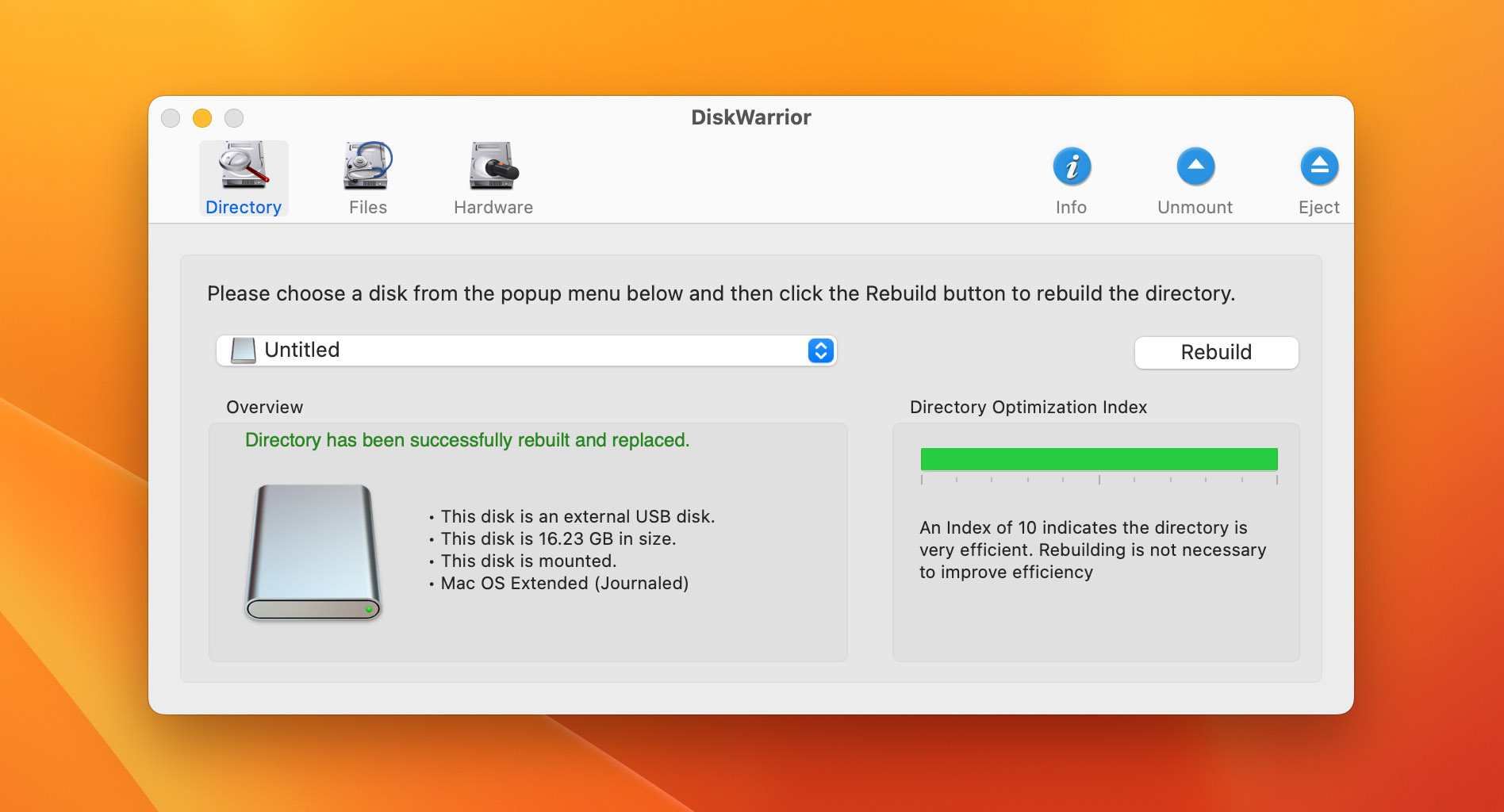 DiskWarrior was an obvious choice for new Mac users dealing with a data loss scenario. Apple bundled the tool for years as part of AppleCare, indicating the company felt the app was a useful addition to any Mac's software library. The program was an essential component for maintaining a healthy computer and protecting data resources. Unfortunately, this is no longer the case.
Why You Might Need an Alternative to DiskWarrior
When it was first released, DiskWarrior was one of the best commercial software solutions for individuals who needed to recover lost or deleted files on their Macs. This is no longer the case for a variety of reasons that should have users searching for software like DiskWarrior to address data loss scenarios.
❌ A lack of updates is the first factor that makes DiskWarrior an inferior data recovery solution. Until recently, the developers had not updated the code since September 2018. DiskWarrior only supported macOS versions up to 11.0, which meant that you couldn't run the tool on new or updated Macs or MacBooks. However, in February 2023, the developers finally released version 5.3, which introduced the following:

Support for Apple Silicon M1 & M2 Macs.
Major internal rewrites to no longer require a kernel extension to operate in macOS 11 Big Sur and later. Now it runs within the macOS 11 Big Sur (and later) Recovery environment on Intel Macs.
Added Dark mode compatibility and numerous updates to keep pace with security and other changes in the latest versions of macOS.

❗ Limited functionality and features are another reason DiskWarrior users may be interested in obtaining similar software as a replacement. For instance, DiskWarrior does not support the APFS files system which is used by a majority of Mac users. The tool only supports repairing directories and files on HFS or HFS+ filesystems, severely limiting its utility as a data recovery solution.
⚠️ Doesn't truly recover the data. If your data loss issue pertains to file system problems that can be resolved by repairing HFS and HFS+ storage devices, you are in luck. However, it's important to note that DiskWarrior does not recover deleted data in the conventional sense, unlike the alternative solutions we present in this article.
🚫 Missing features such as no ability to preview recoverable files or filter search results make DiskWarrior a less attractive option than similar software solutions that better address the needs of modern users.
💰 DiskWarrior does not provide any type of free trial version with which users can test the tool. You need to pay for a full license to see if the software will help resolve your data loss situation. Most commercial data recovery tools allow you to test the product by scanning your storage device and identifying recoverable items. Purchasing a full-priced license for a potentially outdated and ineffective solution is not an optimal approach when addressing lost or deleted data.
Top Five Best DiskWarrior Alternatives
Here are five alternatives to DiskWarrior that provide more functionality and support for the OS and filesystems likely to be found on modern Macs. We believe you will obtain better recovery results with these DiskWarrior alternatives.
Disk Drill is a user-friendly and comprehensive data recovery tool that is fully compatible with the newest macOS operating system. The tool supports recovering data from partitions and drives formatted with a variety of filesystems including HFS, HFS+, and APFS. All types of disk-based storage devices are supported including USB drives, external hard drives, and memory cards. The trial version lets you identify recoverable data before committing to a purchase.
Disk Drill provides users with an intuitive interface and a streamlined recovery process. With a few clicks, a scan can be initiated and users can start previewing results while the procedure executes. The tool quickly recovers files in hundreds of formats including all popular image, video, audio, and document types found on your Mac. Scan results can be filtered for more efficient recovery and the process can be paused and resumed at a later time.
In addition to its data recovery capabilities, Disk Drill provides free data management and protection tools designed to help keep your valuable data safe. The tool lets you create byte-level backups of failing drives to facilitate recovering deleted data from them. You can also designate specific files and folders for enhanced protection against deletion and one-click recovery.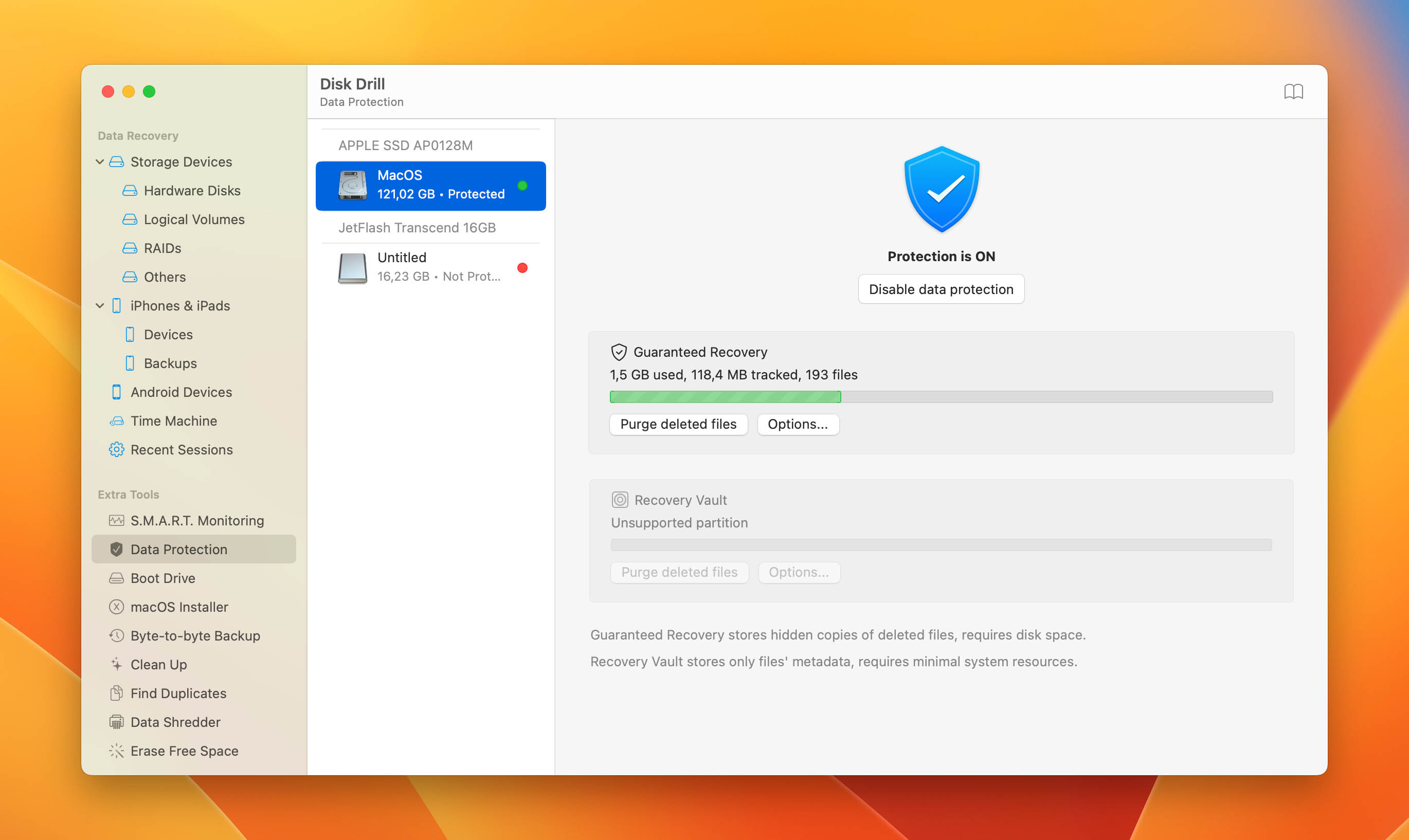 PhotoRec is a freeware open-source tool that may be suitable for handling the data recovery needs of some Mac users. This recovery tool works differently from other solutions by going after the underlying data regardless of the filesystem implemented on the affected storage device. PhotoRec supports recovering over 400 different file types on virtually any kind of disk-based storage device.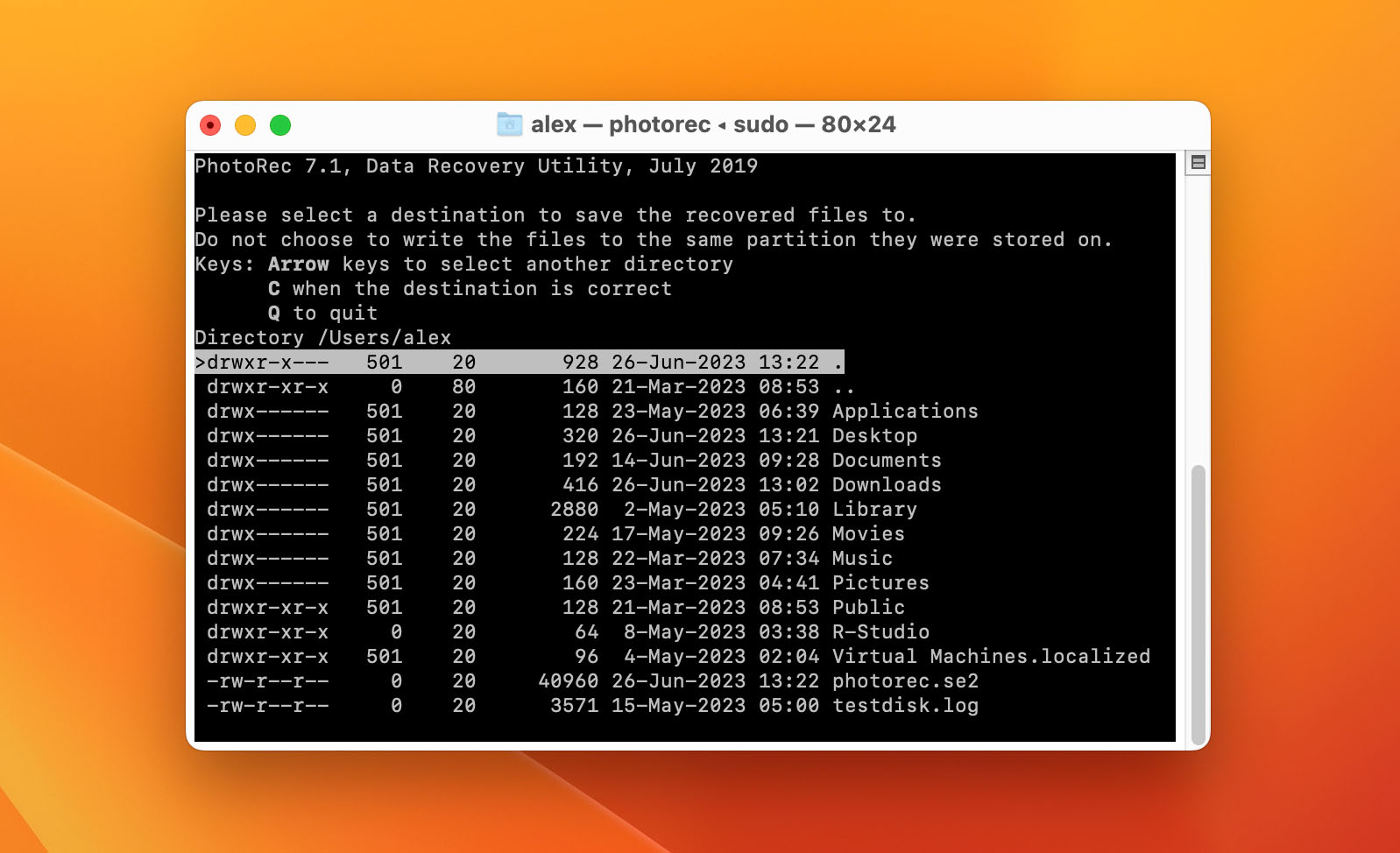 The main drawback to PhotoRec is its command-line interface and lack of user-friendly features. Files are recovered using generic filenames, making it a more difficult and time-consuming process to get back lost data. However, if you are willing to spend the time, you will get good recovery results with this alternative to DiskWarrior.
Aspects of this free tool might make it an inappropriate choice as a DiskWarrior alternative for some users. The tool has not been updated in several years and does not directly support the APFS filesystem. If you are not comfortable working with a command-line tool or have limited knowledge about your system's disk structure, you probably should look elsewhere. If you can handle the interface, this is a good free alternative to DiskWarrior.
iBoysoft is a commercial data recovery tool that can serve as a DiskWarrior alternative solution. The software runs on all versions of macOS. It supports recovering files stored in APFS filesystems as well as HFS, HFS+, and other formats. It can recover data from all kinds of disk-based storage devices like hard drives and SD cards.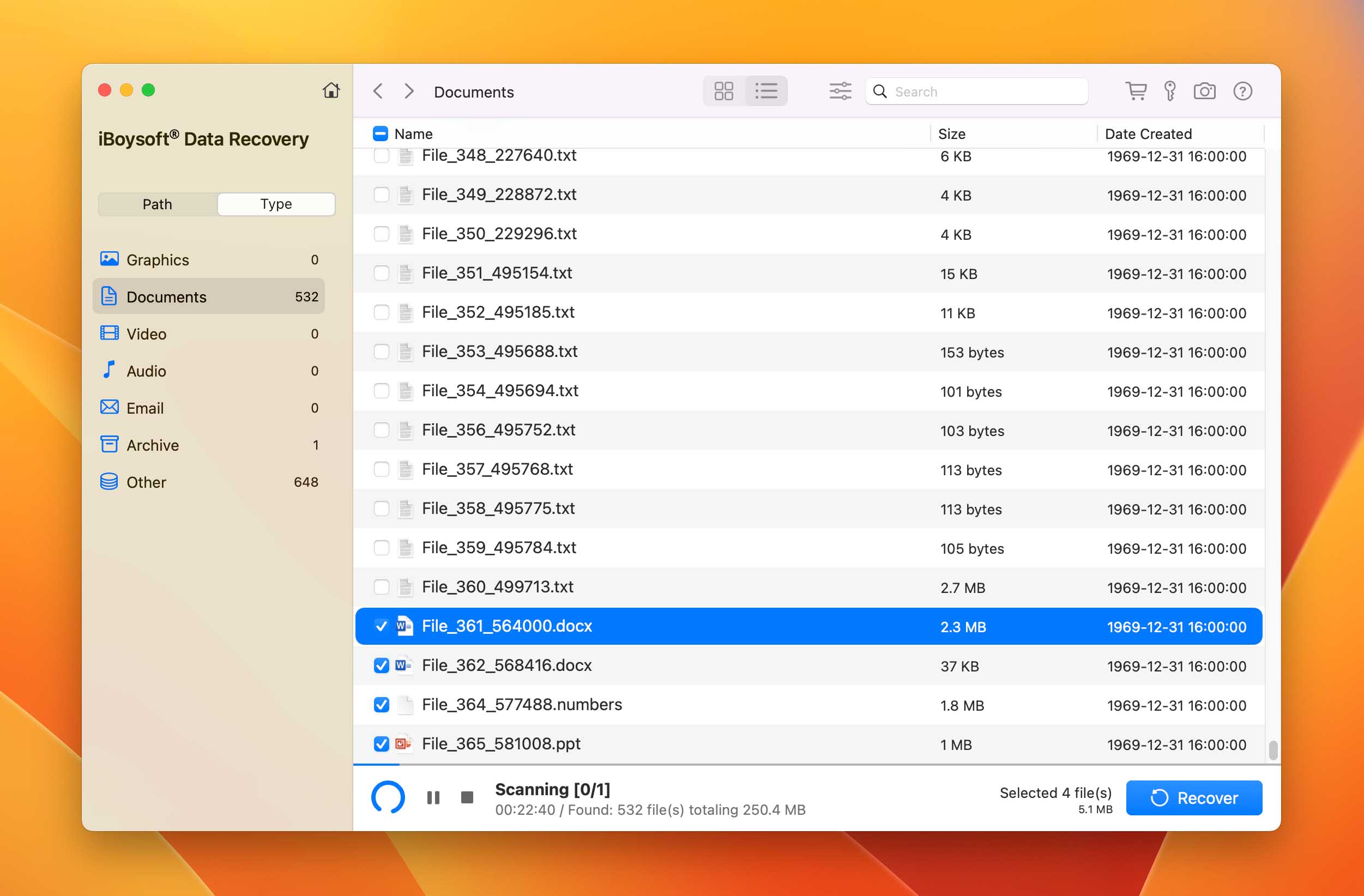 This alternative to DiskWarrior offers users a simple and direct method of recovering lost data. Quick and deep scanning options are available to help identify hard-to-find recoverable data. An issue some users may have with this tool is the inability to preview scanned items while the scan is being performed. You need to wait until the process completes to preview the results.
There is no lifetime license or one-time purchase option for iBoysoft. The tool is licensed on a monthly or yearly subscription basis, making it more expensive than other DiskWarrior alternatives.
Cisdem Data Recovery is a commercial DiskWarrior alternative which offers a user-friendly interface that makes it easy to recover lost or deleted items. The tool can recover many different file formats on all kinds of disk storage devices. Scans can be run with the free trial version of the tool to see if the files you need can be recovered. This DiskWarrior alternative is only licensed as a one-time purchase. No subscription options are available.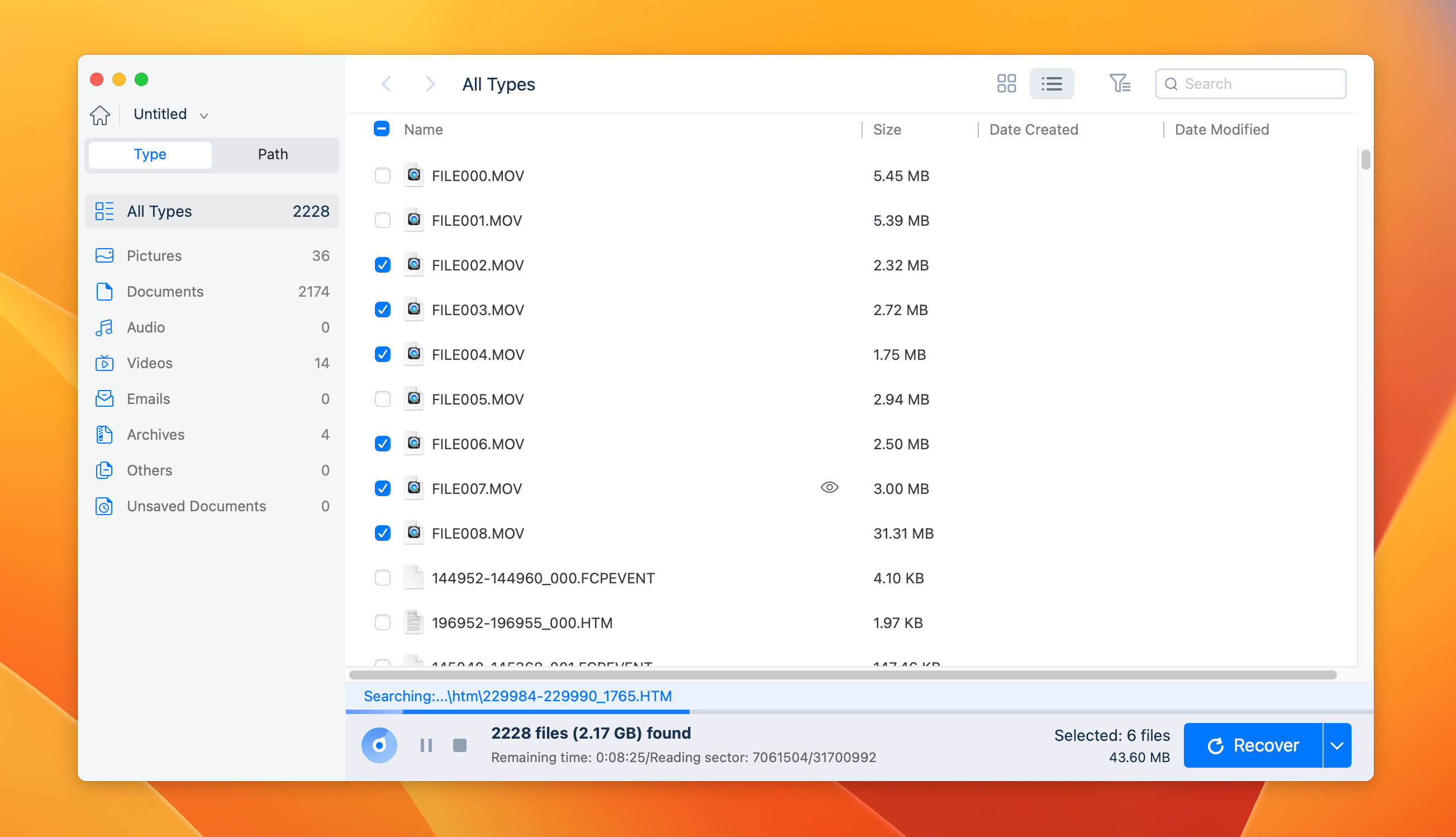 Users are required to disable System Integrity Protection (SIP) when running this tool. You will need to boot into Recovery Mode and turn off SIP to recover your lost data. You should turn SIP back on when you are done with the recovery. Scans can take a long time to complete and preview functionality can be inconsistent. You may need to fully recover some files rather than having the option to preview them before recovery.
⚠️
Since our original review, Cisdem Data Recovery has updated its product and now closely resembles EaseUS Data Recovery Wizard.
UFS Explorer offers users another commercial DiskWarrior alternative that can recover lost and deleted files on macOS systems. The tool fully supports APFS, HPS, and HFS+ file systems and is easy to install on a Mac. It can be used to recover data from a wide range of storage devices including RAID arrays. A free trial version of this recovery solution lets you recover small files to test its functionality.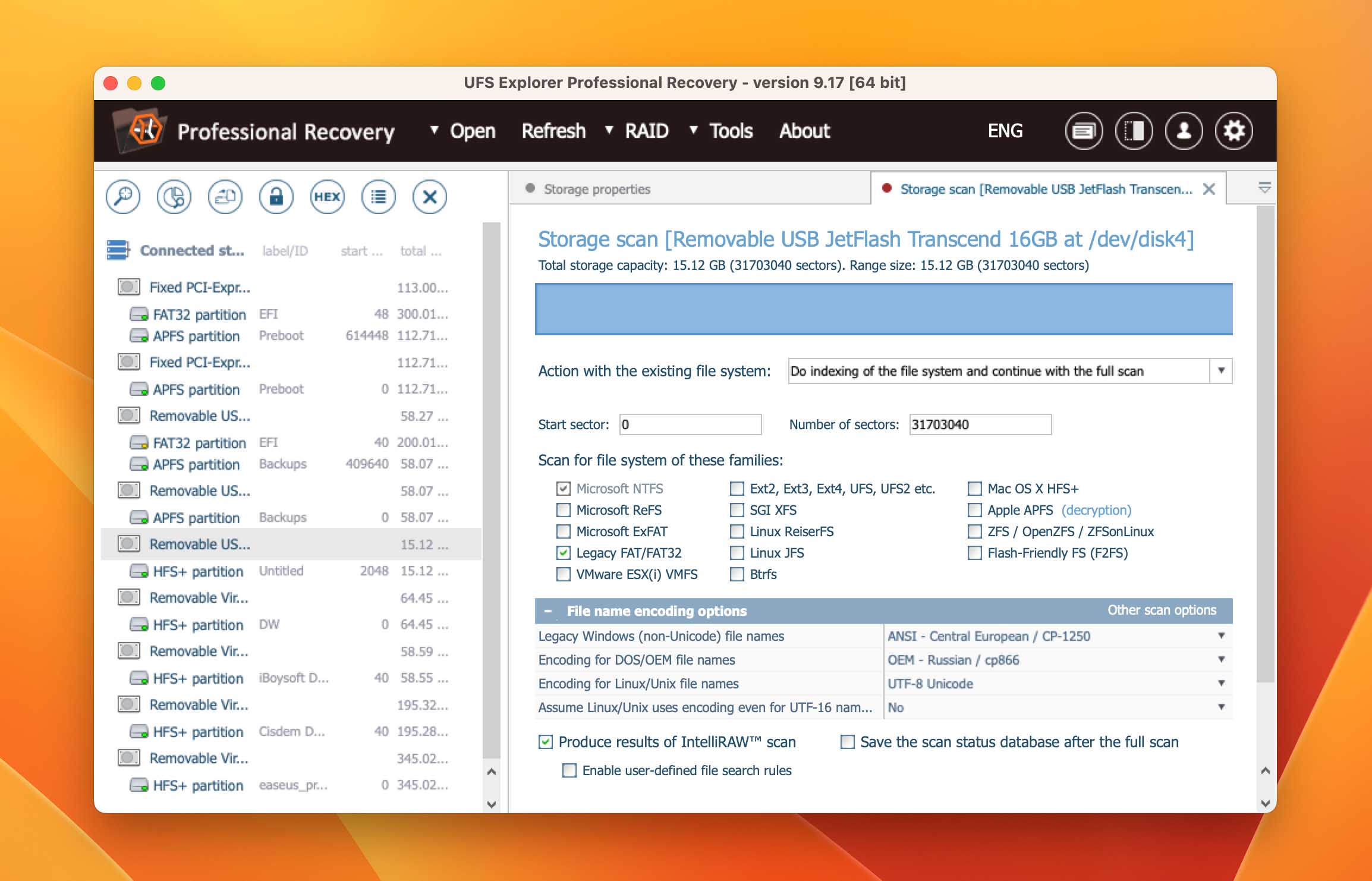 Additional features such as the ability to decrypt encrypted storage devices and recover data from damaged storage devices are included in the professional versions of UFS Explorer.
The scanning process can be slow and files cannot be previewed during the scan. Users with no data recovery experience may find the interface hard to navigate when looking for the tool's features. Some versions of the recovery solution are expensive in comparison to other recovery tools and are more suitable for enterprise use.
FAQ
Conclusion
Mac users who want to recover lost or inadvertently deleted data need to use a robust and reliable recovery tool. Though it was once a state-of-the-art Mac data recovery solution, DiskWarrior has not evolved. There are many other programs like DiskWarrior that provide enhanced features, better filesystem support, and compatibility with the newest Mac operating system.
DiskWarrior alternatives like Disk Drill enable data loss scenarios of all types to be resolved with a minimum of stress by any Mac user. You might only get one chance to recover important lost data and you don't want to risk making an attempt with an obsolete software tool. We suggest that in the majority of situations, you will benefit by using an alternative to DiskWarrior.
Robert Agar is the Content Writer & Managing Editor for Handy Recovery. Robert brings over 30 years of experience in data storage, security, compliance, backup, and recovery to the HandyRecovery team. Several years ago, he turned his attention from hands-on technical roles to develop a career as a freelance writer concentrating on technology and its impact on society. Areas of focus include the cloud, data recovery, artificial intelligence, and industrial automation.
Andrey Vasilyev is an Editorial Advisor for Handy Recovery. Andrey is a software engineer expert with extensive expertise in data recovery, computer forensics, and data litigation. Andrey brings over 12 years of experience in software development, database administration, and hardware repair to the team.