In recent years, webcams have become increasingly important in our daily lives, allowing us to communicate with people via videotelephony and also record video tutorials, meetings, and more.
Unfortunately, recorded webcam videos are often stored in an internal or external drive and are prone to accidental deletion, resulting in the loss of invaluable memories or potentially setting you back hours of work.
🗨️
In this guide, we'll help you figure out how to recover your deleted webcam videos and discuss the different scenarios that factor into how you can recover them.
Is it Possible To Recover Deleted Webcam Videos/Recordings?
In most cases, there's a good chance that you'll be able to recover your deleted webcam videos or recordings. But how you'll need to go about that depends on the steps you've taken to locate the videos, whether or not you have a backup system in place, and what lead to the data loss in the first place.
Have you tried searching for videos?
After mistakenly deleting a webcam video or any other file for that matter, there's always the possibility that the file is still somewhere in your computer or in a cloud backup. The first place you should look is the Recycle Bin, as files often make their way to the tool after being deleted.
Recycle Bin recovery is as simple as opening up the tool, right-clicking the video, and choosing the Restore option.
👀
Other methods of finding disappeared files include checking the Recent Files list, going through the Recent Items folder, doing a thorough scan of your computer using the Search tool, and checking cloud-based backup platforms, like Google Drive and OneDrive. Hopefully, your deleted webcam videos will turn up.
Do you have a Backup?
Having a backup is a great way to safeguard important data and can be one of the methods you can use to recover deleted webcam videos. The caveat, however, is that the backup tool should have already been set up before the data loss occurred. If that's the case for you, then it's worth checking out Windows' Backup and Restore features.
On the other hand, if you made changes to a webcam video and are looking to retrieve an older version, you should try out the Restore Previous Versions feature.
How Exactly Did You Lose your Video Files?
Some of the more common scenarios that lead to data loss include accidental deletion, formatting, physical damage, device corruption, and virus/malware attacks. The reason for your data loss greatly influences the chances of you recovering your lost webcam videos.
For example, a "Quick" format is potentially recoverable, while a "Full" format is not. Deleted files also present a good chance of recovery, while that's often not the case with heavily damaged drives.
How to Recover Permanently Deleted Webcam Videos
When it comes to permanently deleted webcam videos that were previously available on an internal or external drive, the best DIY retrieval method is by using top-notch data recovery software.
Option A:

Disk Drill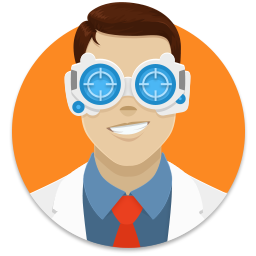 Disk Drill is one of the best data recovery programs around. It is all thanks to its outstanding recovery ability, as well as excellent device compatibility and support for file formats typically associated with webcams and recordings, such as MP4, AVI, and even WEBM.
In addition, it will certainly have no trouble recovering webcam videos, no matter the video format.
It also boasts an eye-catching user interface that's newbie-friendly and a trial version that lets you try out all of the program's features up to a recovery limit of half a gigabyte.
✅
Here's how to use Disk Drill to get back your deleted webcam videos:
To get started, head to the Cleverfiles website and download the Disk Drill setup file.
Next, launch the downloaded file and follow the instructions on the screen until successfully installed.
Run Disk Drill and select the Storage Device option from the left-side panel. From there, select the drive where the webcam videos were located from the list, then click the Search for lost data button.
Upon clicking, Disk Drill will now start scanning the storage device for any files that can be recovered. This could take a while, depending on how large the drive you're scanning is. While waiting, you can click the Review found items button on the top-right corner of the window, and you'll be taken to the results page where you view all the files that have been found so far. You can also simply wait for the scan to complete and then click the same button to head to the results page.
Since you're looking to recover webcam videos, it's a good idea to select the Video option on the left side of the window so you can filter only the videos in the search results. You can also type in the file format or name into the search bar in the top-right corner to further narrow down the search results. Once you find the videos you want to recover, select them by ticking the checkbox next to the file name and click the Recover button to move on to the next step.
After that, a pop-up will appear, requiring you to select the location where your recovered webcam videos are to be saved. Make sure it's in a different drive than the one you're recovering from. Then, click OK to start retrieving the lost videos.
Once done, a message should appear on-screen informing you that the recovery process is complete. You can click the Show recovered data in Explorer button if you want to immediately browse the rescued webcam videos.
Option B:

Remo Recover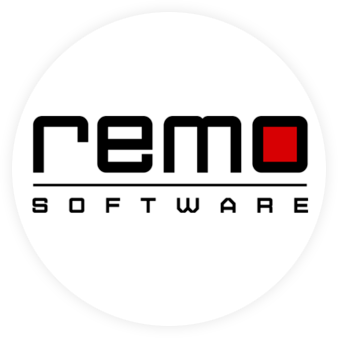 Remo Recover is another solid data recovery program you can use for recovering your deleted webcam videos. It also has a catch user interface and comes with some handy features.
Unfortunately, its free version can only get you as far as scanning your drive for recoverable files. To actually retrieve them, you'll need to purchase the software.
✅
Here's how to recover deleted webcam videos using Remo Recover:
First, download the Remo Recover installer from the official website.
Then, run the downloaded file and follow the instructions until the program is installed.
 Next, launch Remo, then select the storage medium where your webcam files were last located and click the Scan button on the bottom-right corner.
Upon clicking, Remo will start scanning your selected drive for any recoverable files. How long this takes will depend mostly on the size of the drive being scanned. Once done, you'll be directed to the results screen.
You can browse your deleted webcam videos using the search bar on the top-right corner and the filter options beside it. Fortunately, there's a Deleted Files folder that contains all the recoverable deleted files from the drive. However, this is as far as the trial version of Remo Recover goes, as you'll need to purchase the program to proceed to the actual recovery.
Frequently Asked Questions (FAQs)
Conclusion
Accidentally deleting important webcam videos is an incredibly unfortunate situation, especially if it is about an irreplaceable family moment or a work meeting that needs to be recorded. Fortunately, the methods explained in this guide have a good chance of helping you retrieve those valuable recordings.
Emma Collins is a Content Writer at Handy Recovery. She used to work as an Assistant Language Teacher (ALT) in Hokkaido, Japan before she finally changed careers and focused on digital marketing, content writing, and copywriting. For 5 years, she has already written thousands of articles and web pages on different niches, such as fashion, finance, digital marketing, and technology— particularly android, iOS, Windows, social media, and more.
Andrey Vasilyev is an Editorial Advisor for Handy Recovery. Andrey is a software engineer expert with extensive expertise in data recovery, computer forensics, and data litigation. Andrey brings over 12 years of experience in software development, database administration, and hardware repair to the team.