Many rely on Panasonic cameras for their quality and durability. Amidst all its photography glory, Panasonic cameras are, unfortunately, storage devices susceptible to data loss.
The good news is you can recover deleted photos from Panasonic cameras by following our step-by-step instructions. Stay tuned for some straightforward photo recovery tips.
Common Reasons Behind Data Loss in Panasonic Cameras
Before diving into the data recovery instructions, here's a list of culprits behind photo deletion on Panasonic cameras:
How to Recover Permanently Deleted Photos from Panasonic Digital Cameras
When it comes to recovering data from digital cameras (often essentially memory cards), third-party data recovery tools are your best bet for a swift data recovery process. In this section, we brief two methods to restore deleted photos from your Panasonic camera.
Option A:

Disk Drill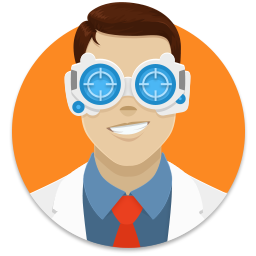 Disk Drill is a renowned data recovery tool that can recover lost or deleted files from your Panasonic camera. Disk Drill supports various photo and video formats (including the RW2 (Panasonic LUMIX raw image file)).
💯 Disk Drill boasts of features like file preview, recovery vault, and byte-level backups (particularly helpful for dead and inaccessible file storage). Check out our Disk Drill review for a more comprehensive tool walkthrough.
🔰 The UI is clean and intuitive – thus, enabling first-time users to recover data seamlessly. Moreover, Disk Drill offers free data recovery of up to 500 MB. As a result, you can recover a considerable chunk of your deleted photos for free!
Earlier this year, our marketing team accidentally deleted critical digital assets. Disk Drill was the savior in recovering deleted data from our Panasonic SD cards. Guess what? Disk Drill also works like a charm for other popular camera OEMs, including Sony, Nikon, and Fujifilm.
👀
Note: Most Panasonic Lumix cameras (including the S and G series) get recognized as data storage. Conversely, if you can't access your internal camera storage, you can eject the SD card and access it via your laptop's in-built card reader or an external SD card adapter.
Here's how to recover deleted photos from a Panasonic camera using Disk Drill:
Download, install and launch Disk Drill.
Insert the SD card into your PC and launch Disk Drill. Alternatively, you can connect the Panasonic camera if it gets recognized as a data storage.
Select your SD card from the list of available disks and click on Search for Lost Data. We recommend going ahead with the default All recovery methods scanning option. You could also trigger a Quick Scan or Partition scan.
Once the scan terminates, click on Review Found Items.
Scroll through the files discovered by Disk Drill. You can preview files by clicking on the eye icon (while hovering over a file) to reveal details like the file path and size.

✅

Additionally, filters can make your file search effortless. Key in the file format ".jpg" or ".rw2" into the text field at the upper right corner and hit Enter.

Navigate through the files lost from your Panasonic camera. Select files you wish to recover and click on Recover.
Specify your data recovery destination and click on OK. Note: We recommend selecting a new location to save your recovered data. Don't risk saving the data on the Panasonic camera or SD card.
Option B:

DiskGenius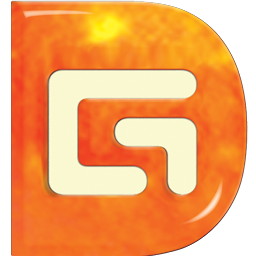 DiskGenius is a commendable data recovery tool with many great features like partition management, disk cloning/migrating, and disk repairs. This tool also supports a myriad of photo and video formats including those proprietary to Panasonic digital cameras.
Here's a quick guide on recovering photos using DiskGenius:
Download, install and launch DiskGenius.
Right-click on your storage device and click on Recover Lost Files. Note: This demo features an HDD (D: drive). However, the data recovery procedure for SD cards is pretty much the same.
Check the Recover Deleted Files option.
To recover a particular file format, click on Select File Types. Then, select the file formats > OK > Start.
Once the scan terminates, select the files you would like to recover. Then, specify the destination for saving your recovered files.
FAQs
Conclusion
Data loss is a very nasty mishap. However, there are some actionable tips for quickly recovering deleted photos from a Panasonic camera. We have illustrated data retrieval using third-party data recovery tools like Disk Drill and DiskGenius – which eases the whole procedure of recovering lost photos.
Joshua is a content curator for Handy Recovery. His expertise involves taking intricate IT concepts and breaking them down into super easy to understand chunks. He's been wielding the writing sword for quite some time now - 3 years to be precise. Digital marketing, data recovery, and anything "techy" are Joshua's niches.
Andrey Vasilyev is an Editorial Advisor for Handy Recovery. Andrey is a software engineer expert with extensive expertise in data recovery, computer forensics, and data litigation. Andrey brings over 12 years of experience in software development, database administration, and hardware repair to the team.