Screenshots, also referred to as screencaps or screengrabs, make it possible for us to take captures of our screens and instantly share them with our friends, family, and colleagues. The ability to snapshot exactly what's on your screen makes this feature useful for many different situations.
Like all data, screenshots can spontaneously disappear from our machines. This could be the result of accidental deletion, a virus attack, or even just a failing disk drive. No matter the cause, there are ways that you can recover those deleted screenshots. Let's take a look at some practical and effective methods.
⚠️
If your screenshots have been permanently deleted, you need to act fast so that they're not overwritten by new data. The faster you act, the better your chances of recovery are. In such a case, we suggest that you proceed immediately to this section of our article.
Quick Navigation
Where Are My Screenshots Saved?
There are many different ways to take a screenshot. Because of this, the location of where those screenshots are saved will be different depending on how you've taken them. Let's take a look at the most common methods of taking a screenshot and where their default save locations are.
Snipping Tool
Snipping Tool, which was replaced by Snip & Sketch, is a classic feature of Windows that's fast and easy to use when it comes to taking screenshots. This tool doesn't have a default save location, but instead, you need to choose the save location each time you take a screenshot.
👀
You might be able to find your last save location by taking a screenshot and going to File > Save As. This will take you to the last location where you saved a screenshot.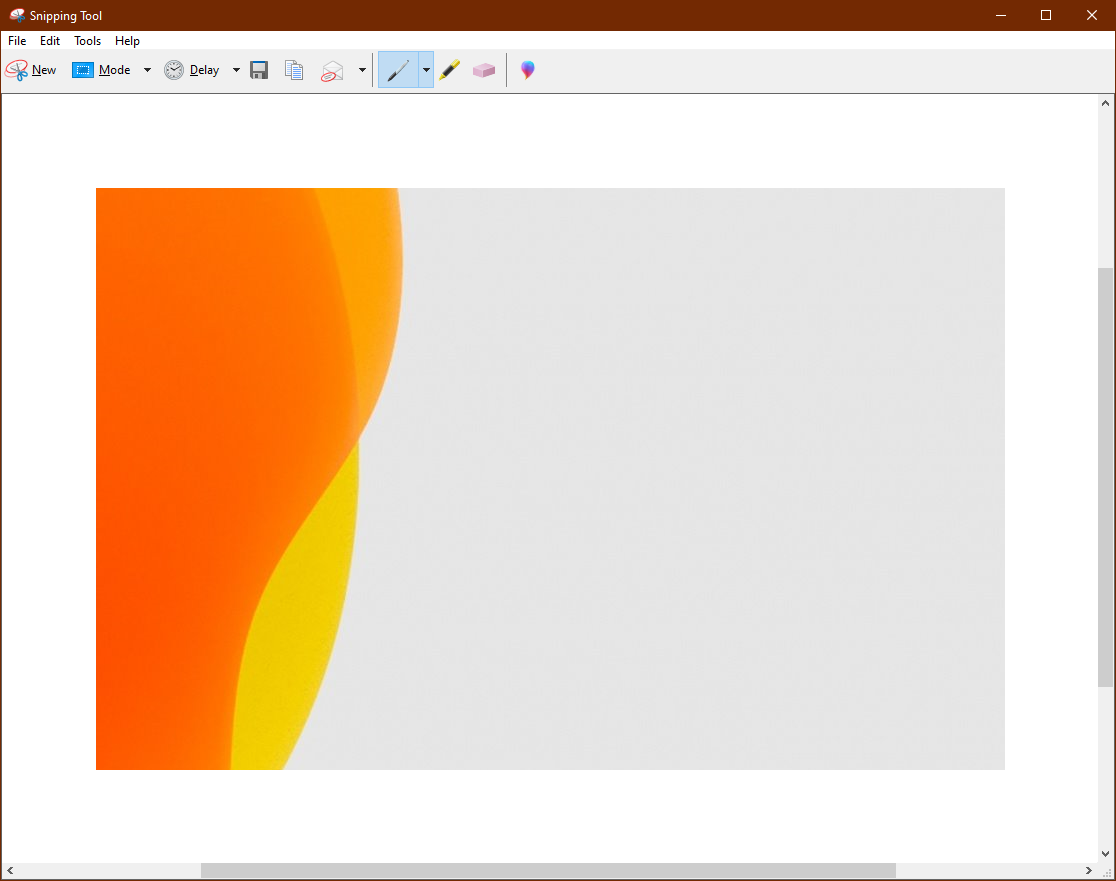 Snip & Sketch
Snip & Sketch replaced Snipping Tool in favor of a new interface, easier functionality, and some new features like cropping, ruler, and the ability to take a screenshot at any time with the keyboard shortcut Windows Key + Shift + S. Just like Snipping Tool, you need to manually choose a save location for your screenshot after you've taken it.
👀
Again, like Snipping Tool, you can use the Save As function to find the last location you saved a screenshot.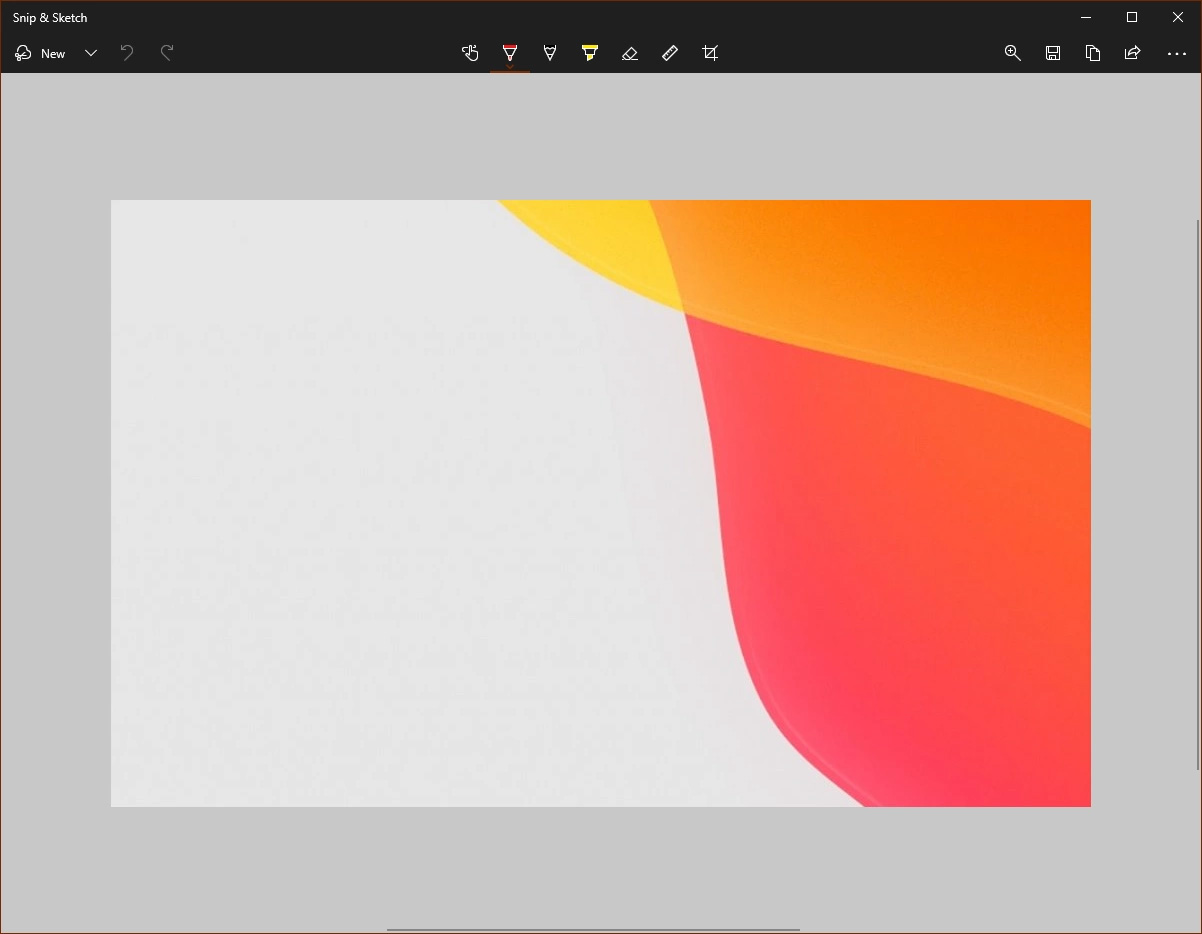 Android
Each Android phone can be different in how screenshots are taken. For most, you simply need to press the Power and Volume down buttons at the same time. You'll know when it's done as there will be some indication (like a border flash or sound) that a screenshot has been taken.
Android screenshots are automatically saved to a Screenshots folder on your device. This Screenshots folder can be accessed through any app that allows you to view images and videos on your device, like Google's Photos app or your phone's built-in Gallery app.
---
How to Recover Deleted Screenshots from Windows PC & Android
The success rate for recovering deleted screenshots from your Windows PC or Android phone heavily depends on how long ago those screenshots were lost. If they were lost recently, you have a good chance of getting them back as there hasn't been much time for the data to be overwritten. Let's take a look at the various ways you can recover those lost or deleted screenshots.
Method 1:

Check the Recycle Bin (Windows)

The Recycle Bin in Windows is where your data temporarily sits when it's deleted. The Recycle Bin has a limit to how much data can be stored in it at any given time, and this limit is different for each computer as it reserves a percentage of your total disk space.
Go to the Recycle Bin found on your desktop and open it.
Click on the file you'd like to restore, then click Restore the selected items.
Once the files are restored, they're restored back to their original file location.
Method 2:

Search for Your Screenshots (Windows & Android)

In some cases, your file hasn't actually been deleted, but instead, it's sitting somewhere on your drive where you can't find it. Both Windows and Android phones allow you to search for files on your device. Making use of the search function can save you a lot of time that might otherwise be spent trying to recover a file that's actually still there.
Open File Explorer and click on This PC. If you know what folder the screenshot might be in, go into that folder instead as it will cut down the search time for Windows.
In the Search This PC field, type in the name of the screenshot. If you don't remember it, try searching for generic terms like "screenshot". Press Enter.
Open the Files or My Files app on your Android device. Tap on the magnifying glass.
In the search field, type the name of the screenshot. If you don't remember it, try searching for generic terms like "screenshot" and search.
Method 3:

Try Data Recovery Software (Windows & Android)

Data recovery software is software that specializes in the recovery of lost or deleted data. Both Windows and Android offer a wide range of recovery options. Below we'll touch on different ways you can make use of data recovery software to recover screenshots from Windows and Android devices.
Method 3.1:

Use Data Recovery Software for Windows

There's a seemingly endless amount of recovery solutions available for Windows. Today, we're going to be using Disk Drill Data Recovery because it has a proven track record of successful recoveries, it's easy to use, and it comes with some additional features that make file recovery easier going forward.
Download and install Disk Drill.
Open Disk Drill and select the drive that held the screenshots before they were lost.
Click on Search for lost data. Disk Drill will start scanning this particular drive for any recoverable files.
Once the scan has finished, click on Review found items.
Look for your screenshots and select them by ticking the checkbox next to their filename.
Once you've selected the screenshots you want to recover, click on Recover. Specify a location for them to be restored to then click OK.
Once the screenshots are restored, you'll be met with a confirmation screen that details the recovery process.
Method 3.2:

Use Data Recovery Software for Android

Just like Windows, there are numerous recovery solutions available for Android. Today, we're going to take a look at two ways to recover screenshots from an Android device. You can either scan the device from your computer by plugging it in, or you can attempt recovery from the device directly. Let's take a look at both methods.
How to recover data from your Android device using FoneLab on a Windows PC
FoneLab is a recovery application you can install on your Windows PC to recover screenshots from your Android phone. By connecting your device to the PC, FoneLab can scan the device's internal storage for lost or deleted content and attempt to recover it.
👀
FoneLab will let you scan your device for free, but in order to recover the files, you will need to pay for the registered version.
Download and install FoneLab.
Click on Android Data Recovery.
Follow the on-screen instructions for giving your PC access to the device.
Select the checkboxes for what file types you'd like to recover. For screenshots, select Gallery and Picture Library. Press Next.
Go through and allow the necessary permissions for your device. Once all permissions have been granted, the scan will begin.
When the scan is complete, you can filter through the results using filenames.
Select the files you'd like to recover by ticking their box, then select Recover.
How to recover data from your Android device using DiskDigger
DiskDigger is a recovery app you can download directly to your Android device and use to recover files from your internal and external storage. In function, it's very similar to Disk Drill and is designed to be easy to use for any user.
Install DiskDigger from the Google Play Store.
Open the app and select Start Basic Photo Scan. DiskDrill will begin to scan your device for recoverable files, including screenshots.
When the scan is complete, you'll be met with a gallery of recoverable photos. Select the photos you'd like to recover by tapping on them. When ready, tap Recover.
To finalize recovery, you will need to specify a location for the files to be restored to.
🔗
Did you know that DiskDigger offers a PC version of their software? We were aware of this, and have completed a review of it.
Method 4:

Explore the Recently Deleted Folder (Android)

Depending on your device, you may have a "Recently Deleted", "Trash", or "Bin" folder where your photos go when they're deleted. On Samsung, the Gallery app has a Trash function where deleted photos and videos reside for 30 days before being permanently deleted. You can access this by following the below steps:
Open the Gallery app on your device and tap on the three horizontal bars.
Tap on Trash.
In here, you will find all of your deleted photos and videos from the past 30 days. You can recover each one by tapping on them, or hold your finger on one and select multiple to restore at once.
Method 5:

Use the Google Photos App (Android)

The Photos app offered by Google has a Trash folder where recently deleted photos and videos will sit for 60 days before being permanently deleted. This gives you a chance to recover deleted photos, similar to how the Recycle Bin works on Windows.
Open the Photos app and tap on Library.
Tap on Trash.
Review the photos that you'd like to recover.
Method 6:

Review the Google Drive Backup (Windows & Android)

If you've backed up your screenshots to a Google Drive account, you can easily restore them. This is because Google Drive is a cloud-based storage solution, meaning your files are stored on Google's servers for easy access.
Open the Google Drive app and navigate to where your screenshots are saved.
Hold your finger down on a screenshot, then select the other screenshots you'd like to restore. Tap the three dots in the top right corner. 
Tap Download.
Reasons Why Your Screenshots Are Lost or Deleted from Android & Windows 10
Like all data, screenshots can be lost for various reasons. If you've noticed that you're regularly losing screenshots, perhaps you should take a look at some of the most common reasons why screenshots are lost below so you can better understand why it's happening.
💽 Disk corruption – A disk drive can become corrupted because of sudden power failure, an interrupted drive format, or simply because the disk drive is on its last legs. When this occurs, it can cause some files to become inaccessible and disappear from your computer or Android device.
❌ Accidental deletions – Accidental deletion is caused by human error. It happens to all of us at some point, especially when we're deleting multiple files at once.
🦠 Malware or virus attack – Viruses and malware can be found on both Windows and Android systems. They can be designed to specifically target your files to render them useless, or worse, encrypt them and force you to pay a hefty sum to regain access to them.
✂️ Formatting – In the process of formatting a drive, all contents are erased. If your screenshots resided on the drive that was formatted, there's a good chance that they were deleted in the process.
FAQ
Conclusion
Losing screenshots can be a pain. Luckily, through the methods explained in this article, you can get your screenshots back in no time.
To help protect your data, make it a habit to backup your screenshots and other files to an external media like a USB or external disk drive. To make sure that your files are always secure and safe from loss, consider using a cloud-based solution like Google Drive or Dropbox.
Jordan Jamieson-Mane is a freelance content writer with a passionate interest in technology. Starting from a young age, this interest gradually turned into a career, with Jordan studying in the field of IT and moving into a technical role right out of tertiary education. After gaining first-hand experience in the field, he started his journey as a freelance content writer. As a tech enthusiast, his interests within the realm of technology include hardware, networking, smart technology, and consumer electronics.
Andrey Vasilyev is an Editorial Advisor for Handy Recovery. Andrey is a software engineer expert with extensive expertise in data recovery, computer forensics, and data litigation. Andrey brings over 12 years of experience in software development, database administration, and hardware repair to the team.