Seagate hard drives have been around for a long. They manufacture reliable storage devices, and their average failure rate (AFR) has decreased considerably since 2013. Some Seagate hard drive models, though, are still prone to a higher probability of failure. In such cases, you'll need Seagate recovery software to retrieve your data.
Since there is a range of tools on the internet that claim to be capable of retrieving your data, selecting one can be a bit confusing. In this guide, we talk about the 5 best Seagate data recovery software and how they stack up against each other. But first, let's talk about the features you should look for in recovery software.
🗨️
Pro tip: If you've lost access to your Seagate hard drive, stop trying to use it immediately. Any attempts to fix the drive or access the data can result in permanent damage or overwriting of existing files.
What Features to Look for In Seagate Recovery Software?
We gauged the existing recovery tools on the internet based on the following factors:
🧰 Feature portfolio: More features offer more functionality and ways to recover your files. Some recovery tools may not be well-known, but they can still be capable of recovering lost files.
🤓 User-friendliness: You want a recovery tool that helps you recover files quickly. If you've lost a document you need urgently, you wouldn't want to wait until you've figured out how to use the tool for recovering a file.
💰 Price: Whether you're a personal user or a business entity, price is a key consideration.
📈 Popularity: Usually, though not always, you can use a tool's popularity as a proxy for its quality.
| | |
| --- | --- |
| Criteria | Value |
| Number of tools tested | 5 |
| How long we tested | 1 week |
| Our Windows version | Windows 11 Pro 21H2 |
| Average cost | $49.58 |
| Minimum cost | Free |
Top 5 Best Seagate Data Recovery Software
Let's now discuss the top 5 tools you can use for Seagate file recovery in case you're unable to access them.
Disk Drill is a robust tool that manages to pack advanced recovery capabilities into a user-friendly interface. Even if you've never recovered files using a software before, you'll be able to wrap your head around Disk Drill fairly easily.
✅
Pros:
Robust files recovery capabilities
Gentle learning curve
Multi-platform compatibility
Additional features like byte-to-byte backup and data protection
❗️
Cons:
Lack of a partition manager
A great thing about Disk Drill is that even though it's user-friendly, it doesn't slack in terms of functionality. You can also use all features of Disk Drill on the free plan and recover up to 500MB of data for free. As well as being compatible with all major operating systems, Disk Drill can recover data from any storage device such as external hard drives, flash drives, and SD cards.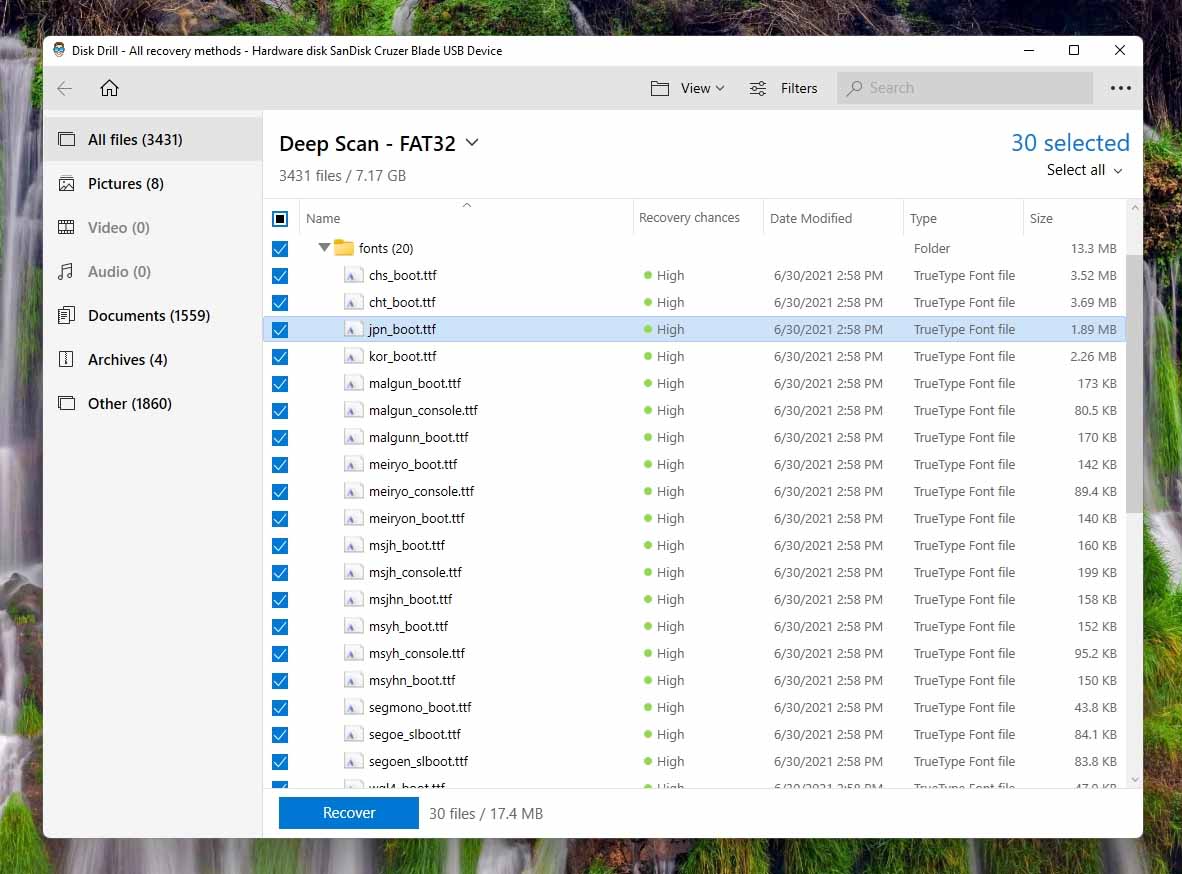 What we love about Disk Drill is how quick the recovery process is. Launch the app, select the drive, and scan. Once the files have been scanned, you can preview the files to decide if you'd like to recover them.
Disk Drill also comes with lots of bells and whistles. Here are the additional features we love in Disk Drill:
💽 Byte-to-Byte backup: You can create an image of your hard drive to create a backup of its contents using the byte-to-byte backup feature.
🔬 Scan a disk image: You can scan the image created using the Byte-to-Byte backup feature instead of the drive itself. This is helpful in cases where the drive is in a critical state and you have reason to believe that a scan might push the drive into failure.
🔒 Data protection: The data protection feature improves the chances of files you might end up losing in the future.
You can download and use Disk Drill for free, but if you need to remove the limitations of the free version, you can get the Pro version for $89.
DiskGenius doubles as a data recovery tool and a partition manager. If you're looking for multiple capabilities, DiskGenius can be a valuable tool that gives you plenty of functionality.
✅
Pros:
Double as a partition manager
Lifetime access
Plenty of additional features
❗️
Cons:
Restrictive free version
Outdated and complex interface
Inclusion of partition management features on DiskGenius can be helpful, but we found that as a result, the tool has a more dense interface. Plus, we also found DiskGenius' interface to be outdated with a feel that reminded us of Windows XP and previous versions. If you can spend a little bit of time getting comfortable with the relatively complex UI, you'll be able to do a lot of things with DiskGenius like:
Clone hard disks
Manage (i.e., create, format, delete, split, resize or restore) partitions
BitLocker Management
If you're only trying to recover files, having to navigate through long submenus and tools you've never heard of can feel intimidating. For reference, here's what DiskGenius' interface and range of tools look like: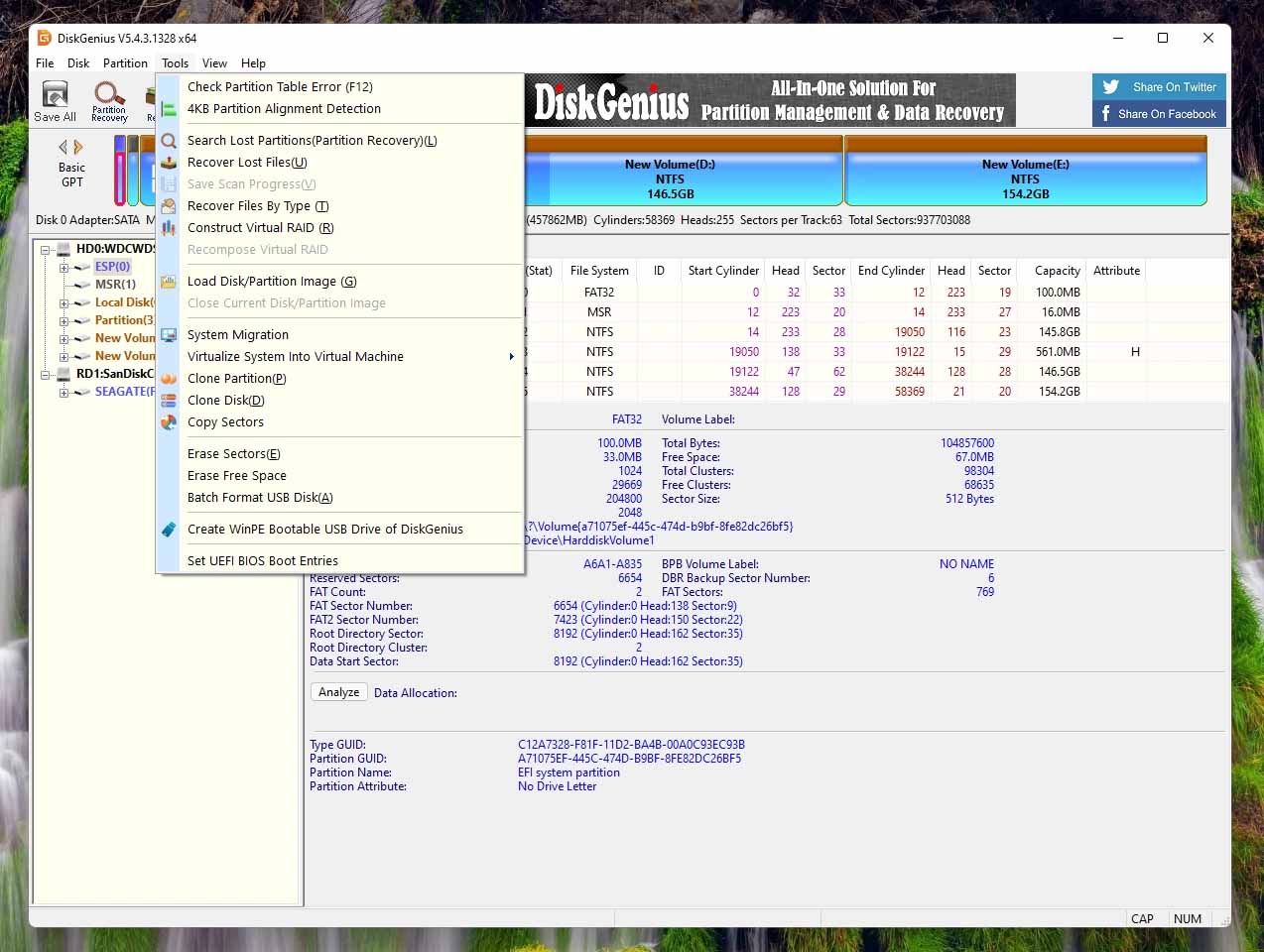 Construction of Virtual RAID or system virtualization aren't things you'd want to deal with if you simply want to recover some files. Plus, the free version might not even address your purpose because it comes with several restrictions, such as the inability to recover lost partitions. The following is a chart of DiskGenius functions for Free, Standard ($69), and Professional ($99) versions, respectively: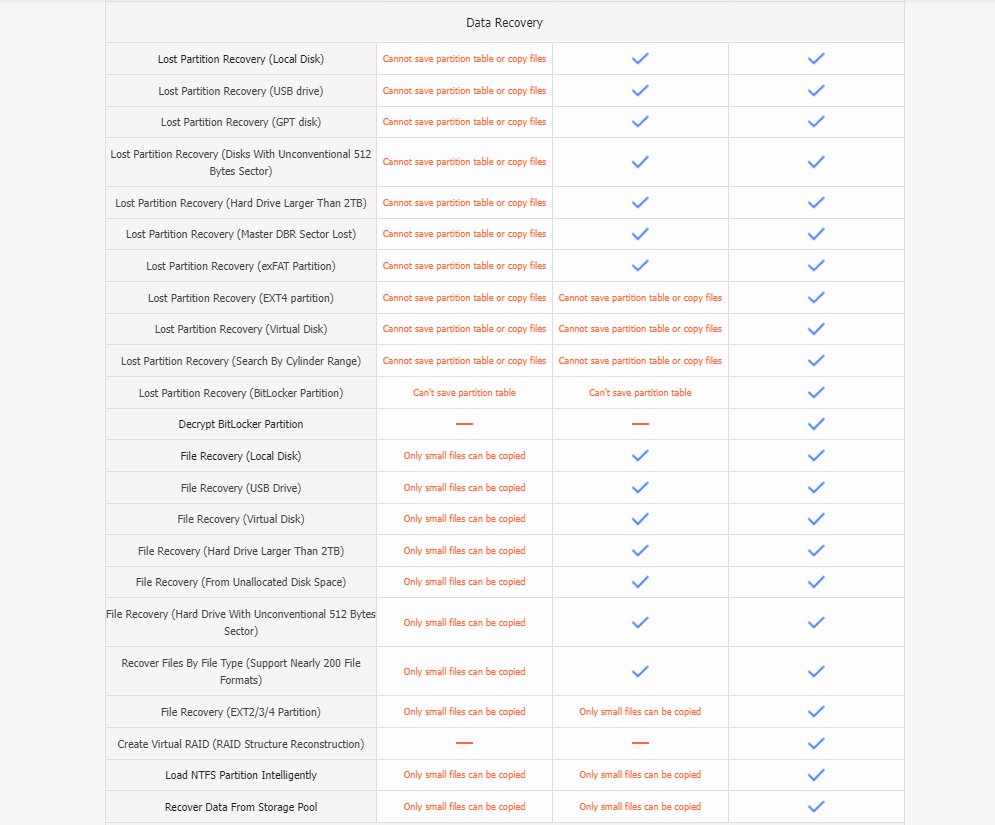 PhotoRec is an open-source software, so it's a completely free tool that does one thing and does it well—recover files. The text-only recovery tool now also comes with a version that has a graphical interface for Windows, so if you've used it before and abandoned it because of the text-only interface, you might want to reconsider it.
✅
Pros:
Capable of recovering most files
Completely free
Now has a graphical interface for Windows
❗️
Cons:
DOS version is not beginner-friendly
Changes file names upon recovery
Don't judge PhotoRec by its name or the price tag. The tool doesn't just help recover photos, it works for all file types. Also, even though it's free, it's just as powerful as some of the paid tools out there and works for all storage devices.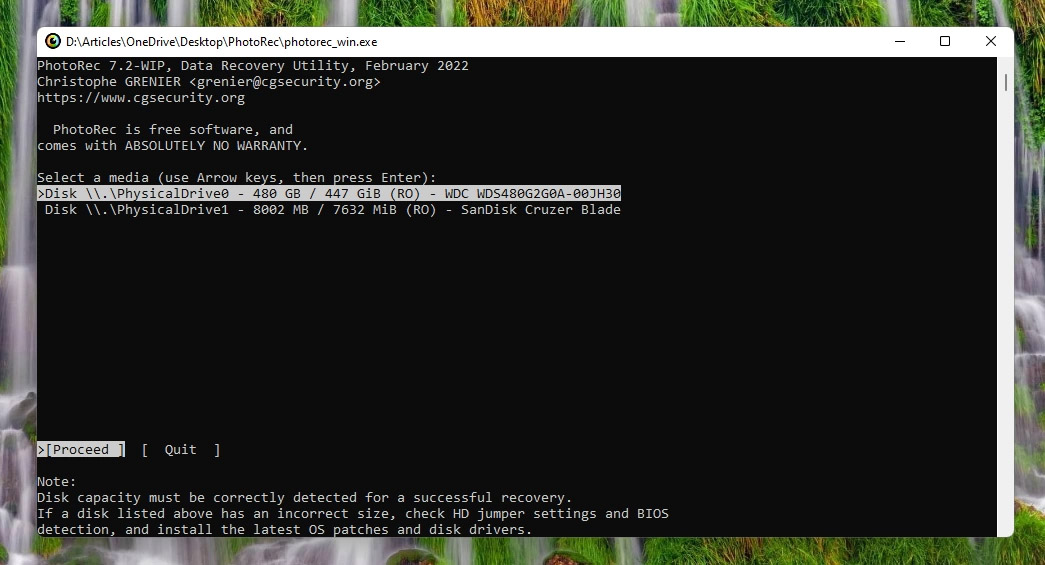 If you're already comfortable with command-line utilities, you'll do just fine with PhotoRec. However, if you've never used the Command Prompt before, you should use the version with the graphical interface. To use the graphical interface, you'll need to run the file named qphotorec.exe.
Note that PhotoRec is a file carver, and for this reason, it can't recover fragmented files. For files that it does recover, it won't preserve the original file names.
We were able to recover most files using PhotoRec, but the tool feels pretty barebones in the absence of any ad-hoc features like data backup or disk image creation. We were also concerned by the fact that the GUI version couldn't detect a flash drive attached to the PC, while the DOS version did detect the same drive.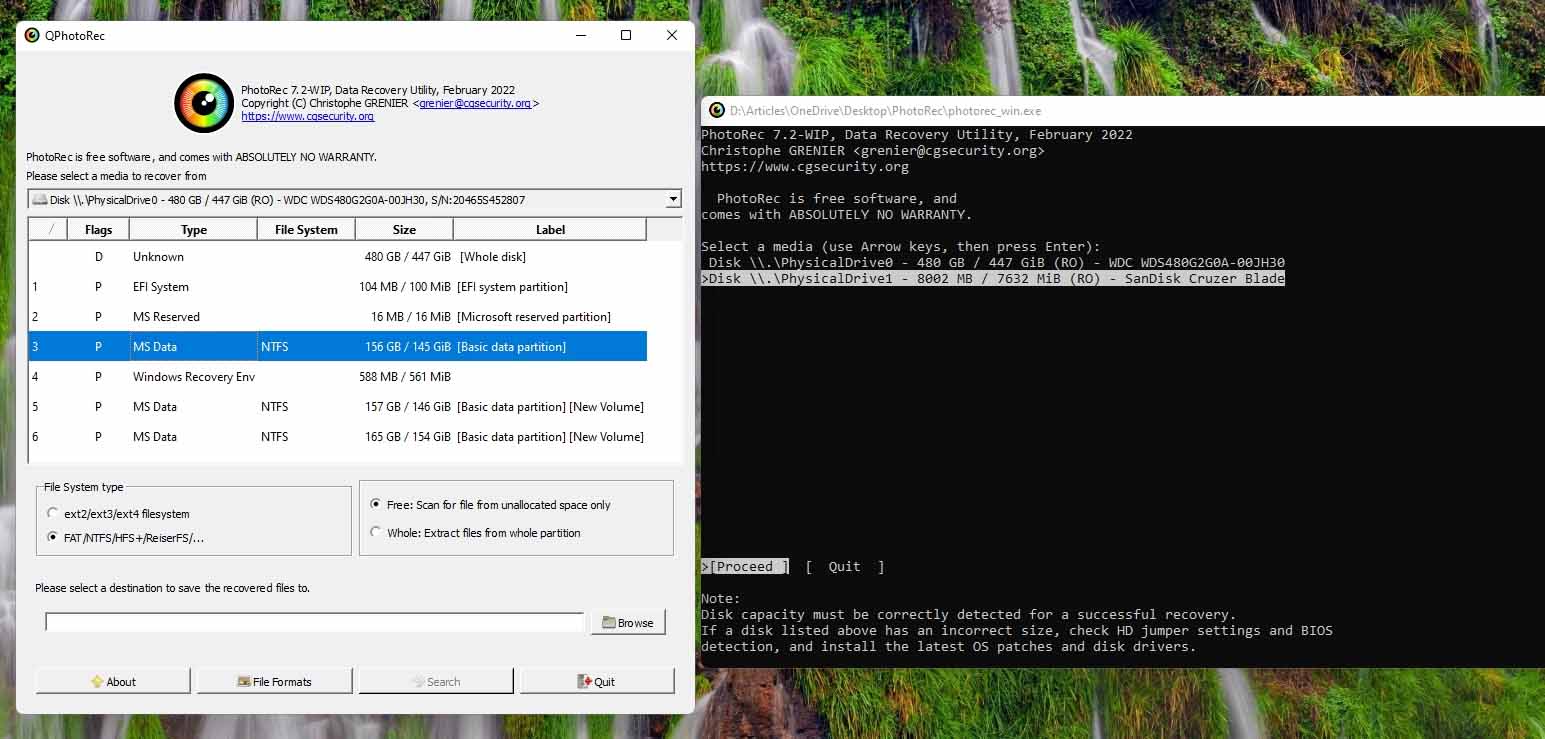 EaseUS has accumulated a wealth of positive reviews over the years. The developers seem to be continuously focusing on improving the recovery tool. EaseUS checks many of the boxes we look for in a recovery tool, and that's why it's one of our top 5 picks as a Seagate drive recovery software.
✅
Pros:
Easy to use
Fast scanning and recovery process
Large knowledge base with tutorials
We like EaseUS because it has a neat interface and follows an intuitive recovery process, hand-holding users from performing the scan to recovering the files. You won't have to navigate through a forest of menus and submenus to accomplish tasks either.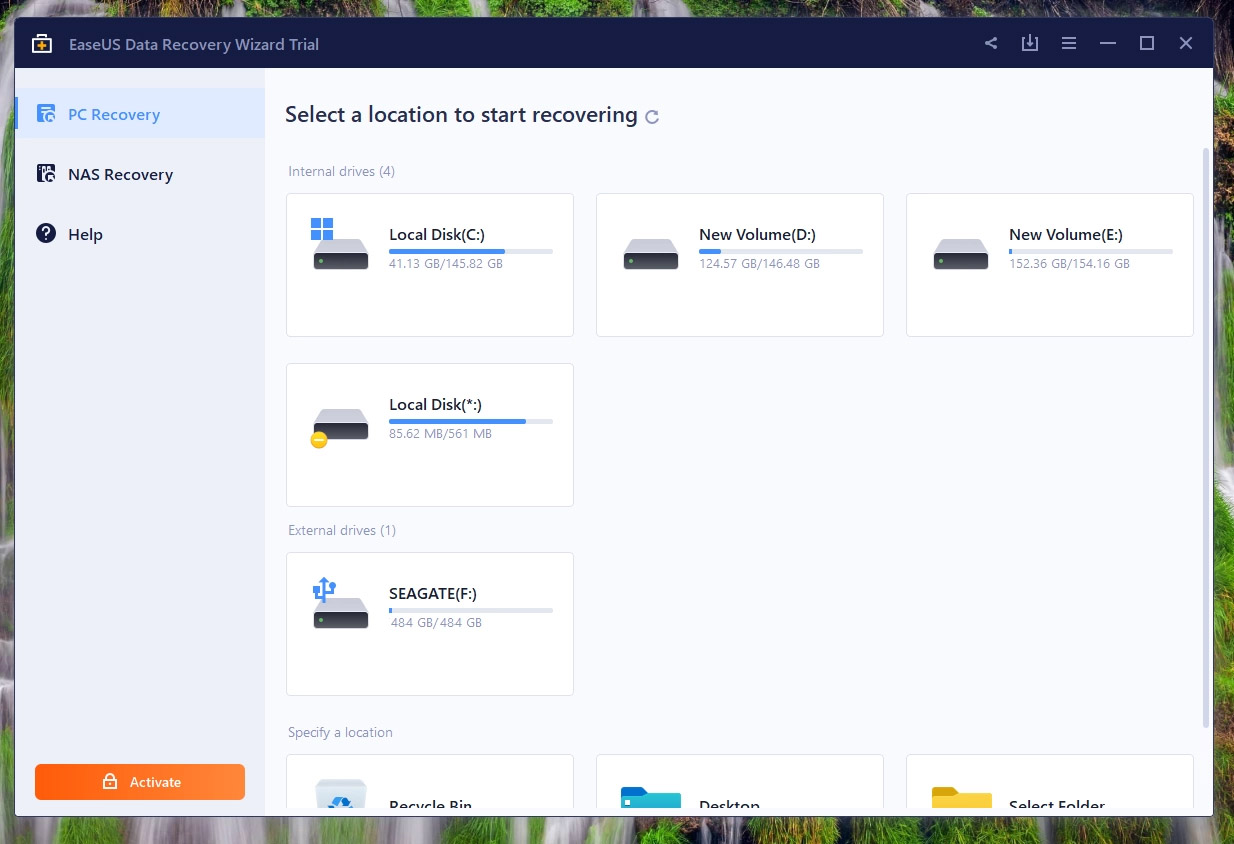 You'll find that it has just the right number of features. It's not extremely feature-dense like DiskGenius so the interface doesn't feel clogged. However, a lot of features that should have been built-in are separate downloads. For instance, there's an item called EaseUS Todo Backup inside the only menu you'll find on the interface, but clicking on it takes you to a download page. Essentially, it's a separate tool, not a built-in feature.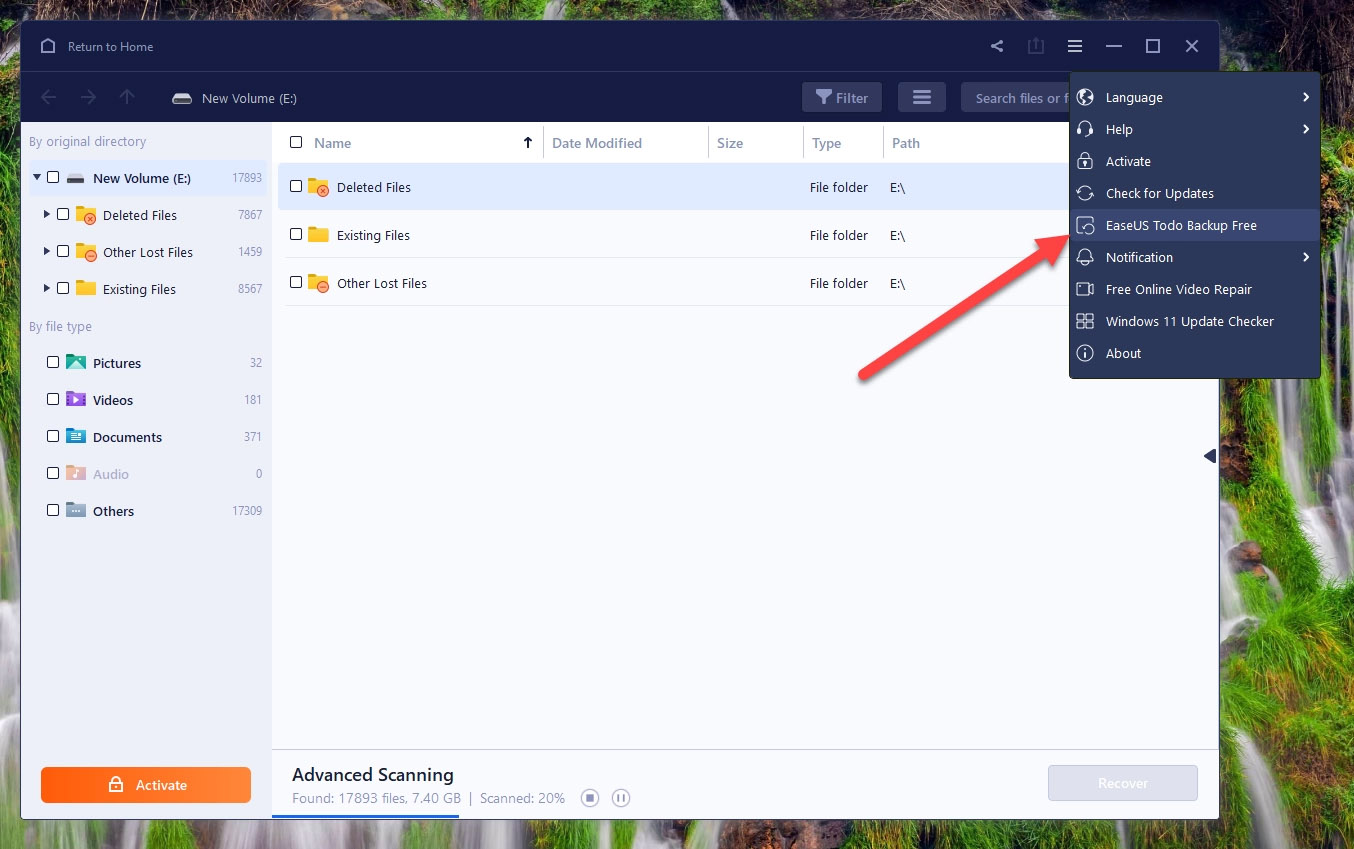 We like what EaseUS can do for users, but there are certain blemishes on the customer support's competence. For instance, a user reports how support tried to deceive them, while another user reports that EaseUS refused to honor the 30-day money-back guarantee.
We're not a fan of how EaseUS is priced, however. The Windows version costs $69.95 while the Mac version is priced at $89.95. Also, these are monthly prices, which seem unreasonable considering that the annual price for the Windows version is $99.95. If you decide to pay for EaseUS, your best bet is to pay $149.95 and get lifetime upgrades.
Recuva is a freeware tool that has been around for a long time. It's easy to use, feature-light, and moderately effective. The reason we're not calling it effective is that it failed to recover several files that we could recover using the other tools.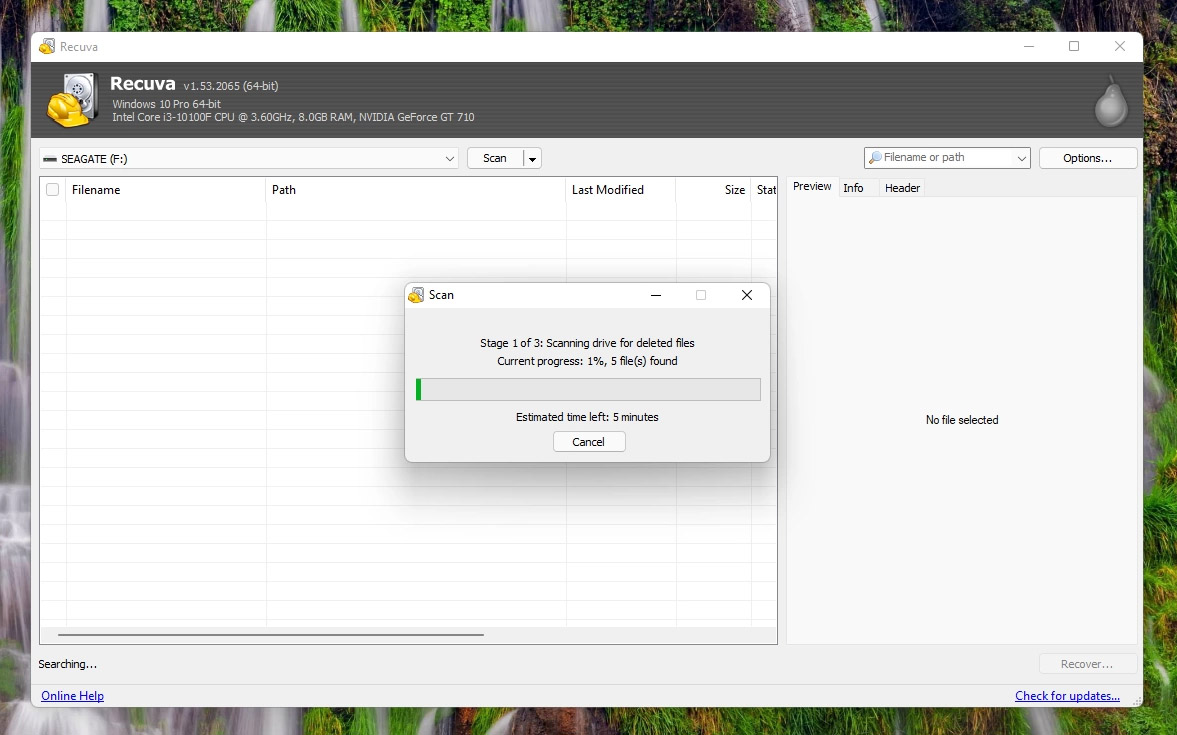 ✅
Pros:
Good free version
Quick scans
Recuva also has a paid version which gives you access to an extra basket of features like premium support and additional data tools.
We tried running a scan with Recuva on one of the drives we had recently formatted and it found 0 files, while other tools found several. Part of the reason why this happens is Recuva "ignores" zero-byte files and system files.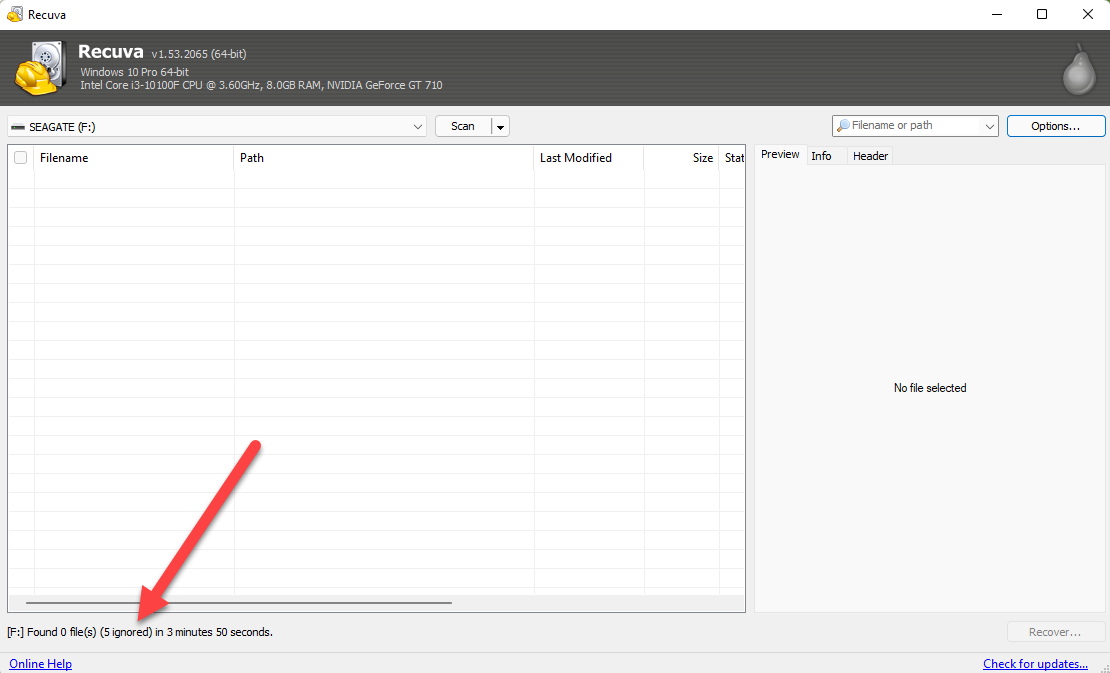 Evidently, Recuva lacks power, but if you're trying to recover recently-deleted files for free, Recuva could be a good bet.
However, if you're planning to pay for a tool, there are certainly other tools to consider. While Recuva only costs you about $19.95 a month, we can't contend that you'll get a significant marginal value compared with the free version. Instead, lifetime access to a paid tool may make more sense.
What About the Actual Seagate Recovery Software?
Seagate has its own data recovery software called SeaTools. It has a graphical interface as well as a bootable version that offers more options. You can use SeaTools for recovering data, but the interface is outdated and hardly intuitive.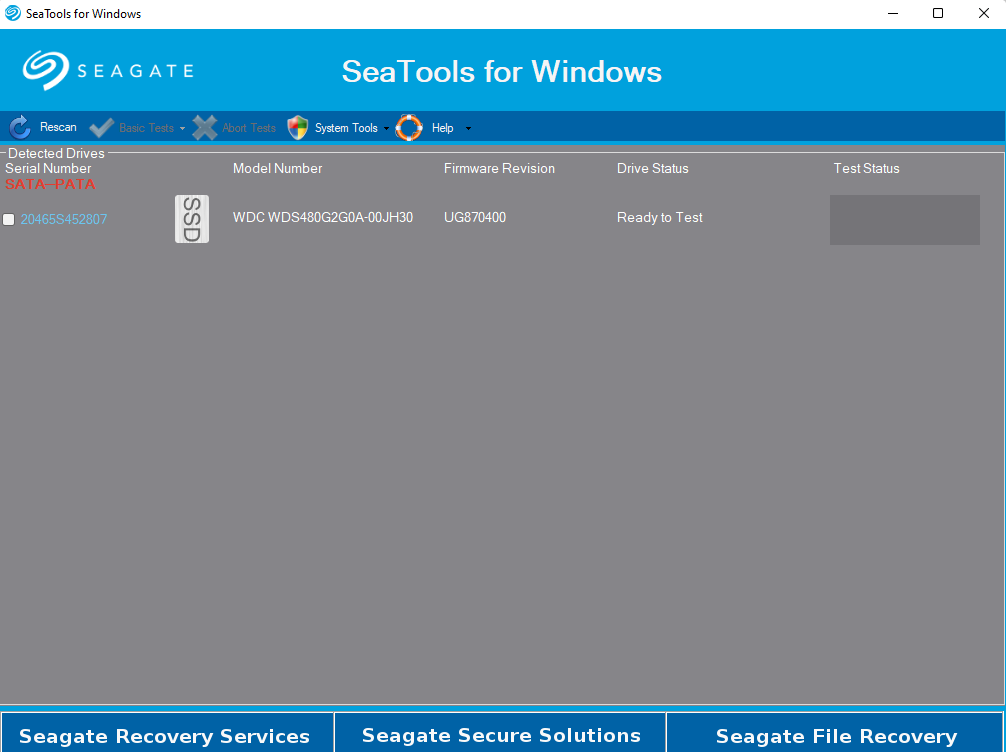 The features are tucked away inside the menus, and finding them can be a tedious task, especially if you're a beginner. Don't take our word for it—Seagate had to create this massive tutorial to explain how you can use Seatools. Since there are other free options available out there, you might be better off relying on them.
Frequently Asked Questions
Conclusion
There are several Seagate recovery software out there. They have different capabilities, features, and prices. Depending on your needs, one tool might suit you better than another. If you want to recover files and protect your data in the future from being accidentally lost, you might want to consider a tool like Disk Drill that offers just the right features for data recovery and protection.
Arjun is a freelance writer with experience writing about data recovery. On a normal day, Arjun spends his time helping people recover critical data from their Windows devices. He's also a tech ninja, codes HTML and CSS, and has received an honorary mention as the family's go-to tech help during get-togethers.
Andrey Vasilyev is an Editorial Advisor for Handy Recovery. Andrey is a software engineer expert with extensive expertise in data recovery, computer forensics, and data litigation. Andrey brings over 12 years of experience in software development, database administration, and hardware repair to the team.