Did you just reinstall windows only to be welcomed by a completely blank PC after the reinstallation was complete? Reinstalling Windows 10 can be a tedious task, and if not done right, it can lead to the accidental deletion of files.
🗨️
Luckily, there are a few methods to recover all your important files lost during the reinstallation process, and in this article, we will show you how to do just that.
Is It Possible to Recover Data After Reinstalling Windows?
Ideally, when you reinstall windows, the old version of your installation is stored in a folder known as "windows.old." If you've deleted it, you'll have to recover your deleted windows.old folder to retrieve your files.
However, if you've accidentally chosen to wipe out all your files while installing windows completely, you'll have to perform data recovery on the entire drive to recover all your files.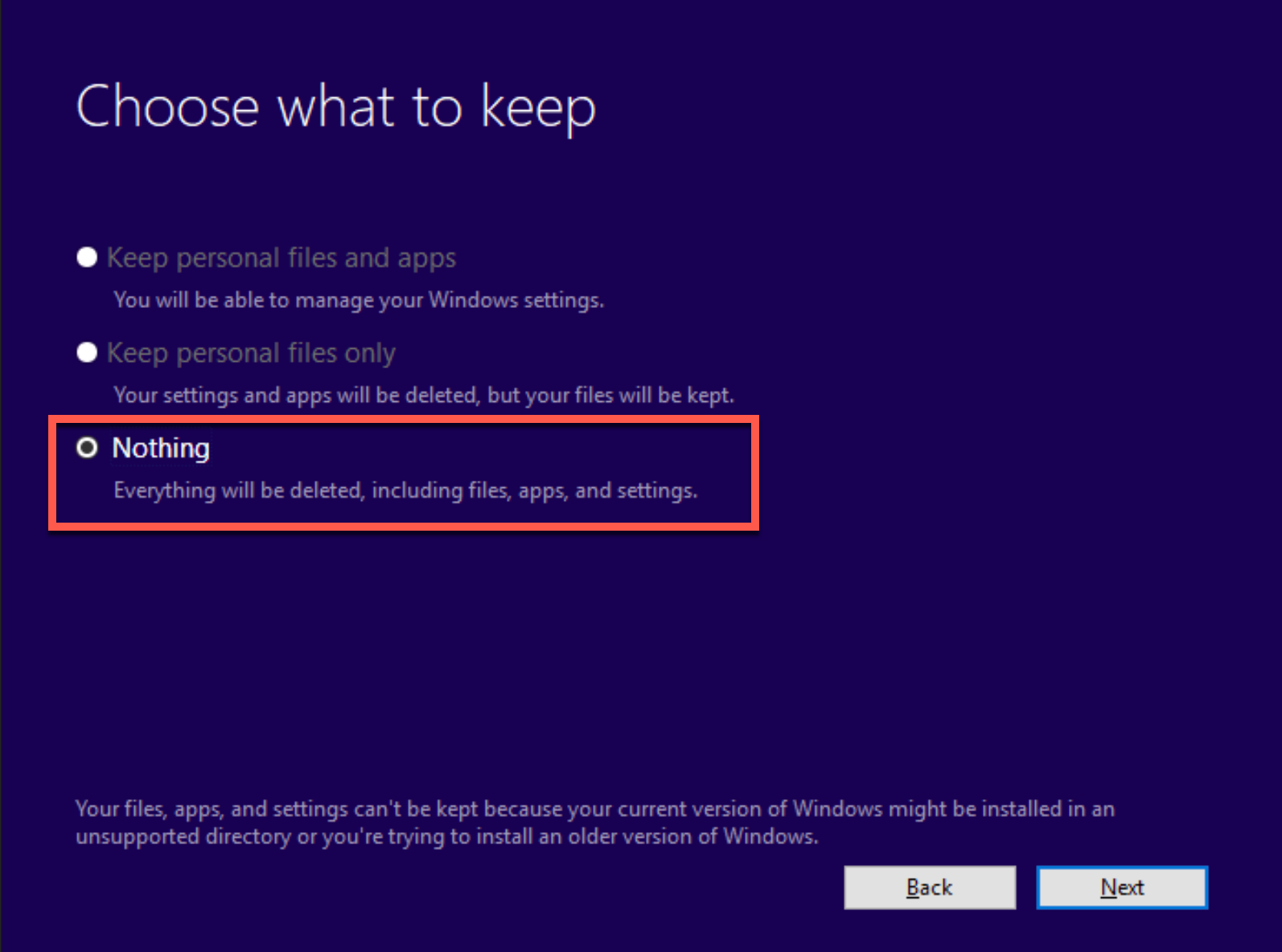 It's also essential that you do not use your PC to store any new files before you recover your deleted files from your hard drive. That's because all the files that get deleted still reside in the partition, but your operating system marks their address as empty so that new data can overwrite them.
👀
So unless you haven't stored any new data on the same partition, it is possible to recover deleted files after reinstalling windows 10. You can do it by using the following methods:
Recover using Windows backup file history
Recover through System Restore Point
Recover using data recovery software
Alternatively, you can try different Windows reinstall types to try to safeguard your files from deletion. Follow the table mentioned below to see what type of reinstallation would suit you best:
| | | |
| --- | --- | --- |
| Reinstall Type | Reinstall Options | What happens to your data |
| Reset Windows 10 | Keep my files | Preserved |
| Reset Windows 10 | Remove everything | Deleted |
| Reinstall Windows 10 using installation media | Keep Everything (Default) | Preserved |
| Reinstall Windows 10 using installation media | Keeps Personal Data | Preserved |
| Reinstall Windows 10 using installation media | Keep Nothing | Deleted |
| Clean install Windows 10 using installation media | N/A (This option deletes and recreates all disk partitions) | Preserved |
How to Recover Files After Windows Reinstall
As mentioned above, there are three simple ways to recover deleted files on Windows 10. Let's go over each method individually.
Method #1:

By Using Data Recovery Software

Although you will find plenty of freemium data recovery software online, we have chosen Disk drill as an example. Disk Drill is one of the best data recovery apps that is ideal for people who are not well versed with the task. It features an easy-to-understand user interface and a few-step data recovery process, making it perfect for people who do not have a professional history in data recovery. Here's how you can use it:
Download Disk Drill from the official website. 
Once the download is complete, install and launch the application.
Once Disk Drill is launched, click onContinue.
On the next screen, toggle on Enable data protection and click on Get started.
Now, select the drive where Windows was installed and click on Search for lost data.
Disk Drill will run a scan on your drive to search for any retrievable data. Now since Disk Drill will be scanning a complete partition or your entire hard drive, it might take a while to complete the scan. However, you don't need to wait for it to complete the scan before you can access your recovered files. While the scan is running in the background, you can click on Review found items and browse through the list of items it has already recovered.

✅

Disk Drill does an extensive job at recovering data, and it retrieves the smallest files that were stored on the drive and were deleted months ago. However, this doesn't mean that you will have to recover all of them and then go through each and every file in the file explorer to find the ones that are important to you. This is because Disk Drill allows you to view all your files without actually recovering them, and you can select only the ones you want to restore.

Here, you will be presented with all the files that Disk Drill has found. On the left sidebar, you can filter out the files based on type.
You can also search for the file you want to recover directly using the search bar.
Disk Drill can also preview these files by first hovering your cursor over the file you want to preview and then clicking on the eye button that appears.
You can also see the recovery chances of all the files that Disk Drill lists out. It categorizes files on a scale of High, Average, Low, or unknown. However, in my tests, Disk Drill was able to even recover the files that had a low chance of recovery.
You can also filter out files based on multiple factors like their size, time of deletion, and their recovery chances.
After you find the files, you want to recover, select them using the checkboxes on the left side of each file and click on Recover.

👀

You can't recover a file while Disk Drill is still scanning in the background. If you have found the file you were looking for and don't want Disk Drill to scan anymore, click on the Stop scanning button on the top left side of the screen to make the Recover button clickable. You can also resume your scan after receiving the files.

Set the recovery destination to another partition or drive and click OK.
Now all your files will be recovered and stored in the selected location.
Method #2:

By Using Windows Backup & Restore

Windows comes with an inbuilt backup and recovery tool called File History that lets you recover lost files. However, to use it, you need to first have it activated prior to the data loss. Assuming you had this feature enabled on your end, you can follow these steps to easily restore your data:
Search for the Control Panel app and launch it.
Now, navigate to File History and click on "Restore your files with File History."
Next, click on the recent backup of your files.
Your PC will take up a few moments to restore the files on your drive. Once it's done, all your data will be back to how it was prior to deletion.
Frequently Asked Questions
Let's take a look at a few commonly asked questions related to recovering deleted files after reinstalling windows 10.
Wrap Up
While it is a good practice to backup all your data periodically so that you don't have to risk losing your files, you're not entirely in a bad spot when you do end up losing it after reinstalling your OS. All your data can be recovered safely by using data recovery software such as Disk Drill, which boasts a simple yet effective way of retrieving lost files from any type of storage drive.
Ojash started his tech journalism journey six years ago after quitting his job as an SEO analyst. Fueled by his passion for technology (and coffee), he writes how-to guides that help people solve problems with their computers and smartphones. When not writing, you can find him in his garage working on his electric cars or a new Arduino project.
Andrey Vasilyev is an Editorial Advisor for Handy Recovery. Andrey is a software engineer expert with extensive expertise in data recovery, computer forensics, and data litigation. Andrey brings over 12 years of experience in software development, database administration, and hardware repair to the team.