After reading this article, you'll be able to recover deleted videos from your iPhone by retrieving them from the Recently Deleted album, using data recovery software, restoring your iPhone from a backup, and downloading them from iCloud or iTunes Store. The chance of at least one method working is high!
Jump to:
If you own an iPhone, it's probably used for a lot more than phone calls. The cameras built into the devices take incredible pictures and videos. Since your phone is usually close by, it's easy to capture all kinds of planned and unexpected events on video.
👀
If you use your phone in this way, there's a very good chance one day you will have to recover a deleted iPhone video. Fortunately, there are several ways to recover deleted iPhone videos that depend on a few factors we will discuss shortly. Then, we will demonstrate how to recover a deleted iPhone video using a variety of methods.
Two Factors That Affect iPhone Video Recovery
Before we discuss the various methods of recovering deleted videos from your iPhone, a few words about how these important files are stored and deleted are in order. The way iOS handles file deletion directly impacts your ability to recover deleted videos from an iPhone and which recovery method will have the greatest chance of success.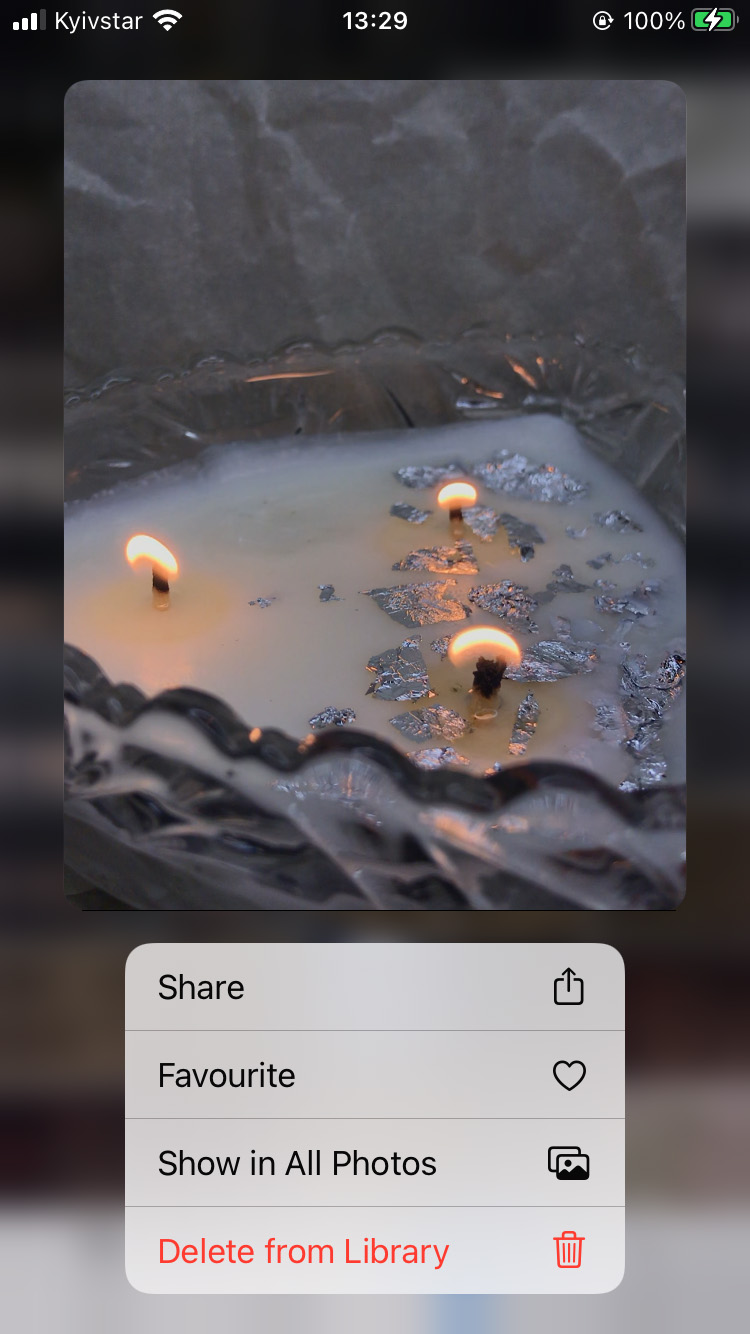 When a video is deleted from your iPhone, it is not physically removed from the device. The software architects who developed iOS and the macOS that runs on Apple desktop and laptop computers were pretty smart. They understood that the ease with which digitally stored items like videos can be deleted makes it very likely that some important information will eventually get lost. So they designed their operating systems to include a built-in safety net.
Instead of physically removing the item when a deletion is requested, modern operating systems remove the logical links that made the files available to the OS and other applications. The data is recoverable using specialized software until it is overwritten by new information. With those facts in mind, the following two factors determine your chances of success when recovering deleted videos from your iPhone.
⏳ Time since deletion. The amount of time that has elapsed since the videos were deleted is the first and most important factor. If you discover a deleted video within 30 days, you can simply recover it from the Recently Deleted album. After that, the probability of successfully recovering the videos is directly related to the amount of usage your iPhone receives.
🤳 iPhone usage. Once 30 days have elapsed after the video has been deleted, it is eligible to be permanently deleted by being overwritten by the operating system. The chance that the video you want is overwritten increases every time you use the iPhone. If you delete a video today and don't use the device again for several years, data recovery software will stand a good chance of getting it back. If you use the iPhone a lot, the video may be gone shortly after the 30-day grace period has ended and the items are moved out of the Recently Deleted album.
👀
Although the "Recently Deleted" folder in iCloud and the similarly named album on the iPhone suggest that permanent file deletion can take up to 40 days, typically, when a file is deleted, it displays a "29 days" label in the trash bin (in reality, 29 days, 23 hours, and 59 minutes). This indicates that deleted files are usually stored for a maximum of 30 days.
⚠️
IMPORTANT: As soon as you discover a video has been deleted, you should check the Recently Deleted album. If you find it there, simply recover the video using the process described below and move on with your life. If it's not in the Recently Deleted album, you should stop using the device as soon as possible. Refraining from further use gives you the best chance to undelete the video on your iPhone. If you do need to use the iPhone, don't save any data or take more photos or videos until you have attempted recovery using a software solution.
| | |
| --- | --- |
| Video deletion scenario | Best method for video recovery |
| 🕚 The video was deleted less than 30 (40) days ago. | Recover the files directly from the Recently Deleted album. (Solution 1) |
| 📂 Unsure when the file was deleted and it is not in the Recently Deleted album. | Recover with data recovery software or a backup copy of your iPhone data. (Solution 2 | Solution 3) |
| 📆 The video was deleted several months ago. | Recover with data recovery software or a backup copy of your iPhone data. (Solution 2 | Solution 3) |
| ☁️ Purchased iTunes content has been deleted and I have no backup. | You can re-download purchased items from the iTunes store. (Solution 5) |
Five Methods to Recover Deleted Video Files from iPhone
While it might at first seem devastating to accidentally delete or lose an important video, multiple recovery methods may be able to get it back.
Method 1:

Find Deleted Videos on an iPhone in the Recently Deleted Folder

The first place to check for deleted videos on your iPhone is the Recently Deleted folder in the iOS Photos app. Follow these simple steps to access the folder and recover your video:
Open the Photos app on your iPhone.
Tap on Albums at the bottom of the screen.
Scroll down to the bottom of the page and tap the Recently Deleted album.
Search for the video you want to restore.
Tap the Recover button to recover the deleted iPhone video.
🔗
Note that the Recently Deleted album in the iOS Photos app is similar to the macOS Trash bin. For information on recovering data on Macs and MacBooks, check out our informative guide. If you need more information on recovering deleted iPhone photos, you can find it in this article.
👀
Tip: You can immediately and permanently delete a video by deleting it from the Recently Deleted album. Open the album, tap the video, and then tap delete to remove it for good. Use this command with caution.
Method 2:

Recover Deleted Videos From an iPhone Using Data Recovery Software

If the video you're looking for is not in the Recently Deleted album and you have not backed it up, the next method to try is using iPhone video recovery software. We have conducted extensive research on data recovery solutions which can be found in this article. Out of the solutions we investigated, we like Disk Drill for several reasons.

We found Disk Drill to be easy to use with an intuitive and user-friendly interface. It performed well in recovery tests, finding all of our lost data on iPhones and many other types of devices that use disk-based storage.

Here are some key features of Disk Drill:
Latest iOS support: Disk Drill can scan and recover data from iPhones and iPads running iOS 16/16.X, including iOS backups and iPadOS.
macOS compatibility: Disk Drill works seamlessly on any modern macOS, including the latest version, macOS Ventura.
Compatibility with modern Macs: Disk Drill runs smoothly on the latest M1/M2-powered Macs.
File type support: Disk Drill can recover various file types from your iPhone, such as videos, photos, contacts, text messages, and more.
Affordable: Disk Drill offers a free trial version that allows you to scan for lost data and preview recoverable files before purchasing the full version.
🔗
Disk Drill is available for the macOS and Windows platforms. However, at the moment, the Windows version of Disk Drill is not able to recover data from iPhones. We have a detailed review of the Windows version on our portal, but if you are interested in a high-quality review of Disk Drill for macOS, we suggest checking out this article.
We'll use Disk Drill to demonstrate the steps required to recover a deleted iPhone video using data recovery software.
Download and install Disk Drill data recovery software.
Connect the iPhone to your computer.
Launch Disk Drill and select the iPhone from the list of available disks displayed in the app's main window.
Click the Search for lost data button to start scanning the iPhone for recoverable data.
Preview the files found by Disk Drill's scanning algorithms.
Select the video you want to recover and select a safe location on your computer at which to save it.
Click the Recover button to complete the recovery.
Using this process avoids resetting your iPhone which is necessary when recovering from a backup. It can get back deleted videos that have fallen out of the Recently Deleted album but have not yet been overwritten by the operating system.
Method 3:

Recover Deleted iPhone Videos From a Finder/iTunes Backup

If you backup your photos through iCloud, iTunes, or Finder, you can recover deleted videos by restoring your iPhone from a backup. Remember that during the recovery, you will be resetting your iPhone and be left with what is on the backup. You should take frequent backups to make it easier to recover any accidentally lost data.

Since macOS Catalina, Phone backups are handled by Finder. Use the following steps to recover your iPhone from a Finder backup.
Start Finder.
Connect the iPhone to your computer.
Choose the iPhone from the list.
In the General tab, tap on the Restore iPhone.Backup your iPhone using Finder before starting the restore.
Click the Restore button when the backup is complete and you are ready to start the restore.
macOS Mojave and earlier versions of the operating system use iTunes for backups. Use the following procedure to recover from an iTunes backup.
Open iTunes.
Connect the iPhone to the computer with its original cable.
Select Restore Backup.
Choose the backup you want to restore.
Click Restore and wait for the process to complete.
Method 4:

Recover Lost iPhone Videos Through iCloud Photos

If you use iCloud to store your photos and videos, you can recover a deleted video by logging into your iCloud account from any compatible device. The following steps can be used to recover your lost video.
Log in to iCloud.com.
Select Photos from the web page.
Click on the Recently Deleted album and select the video to be recovered.
Click the Recover button to restore the video to the current device. It will also be restored to your iPhone the next time it syncs.
Method 5:

Redownload Deleted iPhone Videos from the iTunes Store

If you need to redownload TV shows or movies that you have purchased through Apple, use the following procedure.
Open the Apple TV app.
Tap the Library tab at the bottom of the screen.
Locate the item you want to redownload. You may have to tap the Family Sharing tab to find the item.
Tap the item you want to restore and then tap the Download button.
Once you have purchased an item from Apple, you can re-download them as many times as necessary. This recovery method can only be used with videos obtained in this way. You may be able to redownload videos from other vendors as well.
How to Prevent iPhone Videos from Getting Deleted
Even though there are ways to get deleted videos back, it's far better to not lose them in the first place. Here are some tips that might help you keep all your videos where they belong.
| | |
| --- | --- |
| 🤝 Be careful when sharing your iPhone | Make it a point, after allowing someone to view videos or photos on your iPhone, to check the Recently Deleted album. If someone accidentally or maliciously deleted a video, you can easily recover it from the album. |
| ☝ Double-check yourself before deleting videos from your iPhone | Unless there is a real need for storage space on your device, let deleted items remain in the Recently Deleted album for the default 30 days. You never know when you might change your mind and want that video back. |
| 👾 Secure your iPhone from theft and environmental damage | It is very easy for a thief to slip your iPhone into their pocket and disappear. It's also very easy to damage your iPhone by leaving it in the sun or getting it wet, rendering all stored videos useless. |
| ⚠️ Be careful when clicking on links from unknown entities | There are dedicated viruses that gain entry into your device through links in text messages. Once infected, you can lose videos as well as very important personal information. Hackers are continuously coming up with new ways to tempt you to click on a malware link. Don't be their next victim. |
| 💽 Create backups of your iPhone regularly | You can use iCloud to automatically backup your data, or manually back up your iPhone using Finder. Either way, you need to be backing up your iPhone to protect yourself and your data. |
FAQs
Conclusion
It's never pleasant to accidentally delete or lose an important video. The videos captured on your iPhone might represent a once-in-a-lifetime event that can never be recreated. Follow our tips to minimize the chances that you are impacted by the loss of your iPhone videos. If you still lose an important item, the various methods of iPhone video recovery we have discussed should help you get it back. A quality data recovery tool like Disk Drill can recover lost videos and other types of information residing on your iPhone. It also includes free data protection software that will help keep your valuable information safe.
Robert Agar is the Content Writer & Managing Editor for Handy Recovery. Robert brings over 30 years of experience in data storage, security, compliance, backup, and recovery to the HandyRecovery team. Several years ago, he turned his attention from hands-on technical roles to develop a career as a freelance writer concentrating on technology and its impact on society. Areas of focus include the cloud, data recovery, artificial intelligence, and industrial automation.
Andrey Vasilyev is an Editorial Advisor for Handy Recovery. Andrey is a software engineer expert with extensive expertise in data recovery, computer forensics, and data litigation. Andrey brings over 12 years of experience in software development, database administration, and hardware repair to the team.