For many people, the iPhone has replaced the point-and-shoot camera and, in some cases, even the mighty DSLR. No wonder then that the demand for iPhone photo recovery solutions and techniques has never been greater.
In this guide, we'll dive deep into how to recover deleted photos from your iPhone—whether you're trying to retrieve deleted photos from backups or searching for ways to resurrect those memories when backups aren't on the table.
Quick Navigation
👀
Pro tip: If you're missing important photos and are not sure how to get them back, stop messing with your iPhone and familiarize yourself with the recovery solutions and techniques described in this article first. The last thing you want is to make a careless mistake during recovery and permanently overwrite some or all deleted photos, making them unrecoverable.
How to Recover Recently Deleted Photos on iPhone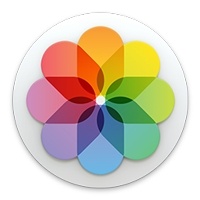 Regardless of if you own iPhone 6, 7, 8, 9, X, 11, 12, 13 Mini/Pro/Pro Max, or 14 Pro/Max/Plus, you can quickly recover deleted photos (or videos) from the Recently Deleted album:
Open the Photos app.
Go to Albums and tap Recently Deleted in the Utilities section.
Unlock the Recently Deleted album using Face ID or Touch ID.
Tap the Select button in the top-right corner.
Tap Recover All in the bottom-right corner to recover all recently deleted photos at once or tap on individual photos and then choose Recover.
👀
Note: Recently deleted photos are recoverable for up to 40 days after their deletion. If you don't recover them in time, they'll become permanently deleted. At that point, only the methods described in the next section of this article can help you.
How to Recover Permanently Deleted Photos on iPhone Utilizing Backups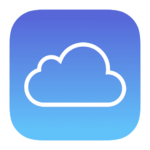 Alright, so you've checked your Recently Deleted album and couldn't retrieve those lost memories from there. Don't lose hope just yet. In this section, we'll delve into how to recover deleted photos from your iPhone using backups. With the below-described methods, you should be able to recover deleted photos after deleting them from the Recently Deleted album on iPhone.
Solution 1:

Restore Photos from iCloud

iCloud, Apple's cloud backup service, is your photo vault in the sky. If your iPhone is set to sync with iCloud Photos, then this vault is constantly updated, mirroring each snap and memory.

Normally, iCloud backups of your photos protect you primarily against data loss caused by device theft or physical damage, but there are also some situations when they can be used to recover your deleted photos:
If you accidentally delete a photo from your iPhone while offline or with your iCloud sync turned off, that photo should still be safely tucked away in your iCloud account. This is because the deletion hasn't been synced to the cloud yet.
Additionally, if you've uploaded some photos to iCloud manually, then those pictures are preserved in their uploaded state, unaffected by any subsequent deletions or changes on your iPhone.
Here's how to restore photos from iCloud with ease:
Go to iCloud.com and sign in with your Apple ID.
Click on the Photos icon.
Locate your missing photos.
Select the photos you want to restore.
Click the Download button to download the selected photos to your device.
Solution 2:

Restore Photos from iCloud's Recently Deleted Album

Restoring photos from iCloud's Recently Deleted Album is another effective way to recover your pictures. This feature acts as a safety net for deleted photos, giving you up to 30 days to restore them before they're permanently deleted. There are two main situations when the Recently Deleted album in iCloud can save you:
If you've permanently deleted photos from your iPhone while not connected to the Internet, those changes won't yet be reflected in iCloud's Recently Deleted album.
In the unfortunate event of losing your device, or if it gets damaged or stolen, pictures in the Recently Deleted Album can still be recovered from the Recently Deleted album in iCloud using a different device.
To restore photos from the iCloud Recently Deleted album:
Go to iCloud.com and sign in with your Apple ID.
Click on the Photos icon.
Navigate to the Recently Deleted section.
Select the photo you want to recover.
Click the Recover button.
Solution 3:

Retrieve Photos from Local iPhone Backup

Besides iCloud, iPhone users can also create local backups of their beloved devices using iTunes (macOS Mojave and older) or Finder (macOS Catalina, macOS Big Sur, and macOS Ventura). This local backup option is a godsend for many, especially when you're hesitant about storing everything on the cloud or when you simply want an extra layer of security for your precious memories.

To retrieve photos from iTunes backup or Finder backup on your Mac:
Open Finder.
Connect your iPhone to your computer.
Select your iPhone when it appears in the Finder window.
Click Restore Backup and pick the most relevant backup available.
Click Restore and wait for the restore time to finish. Enter your password if asked.
If you're on a Mac with macOS Mojave 10.14 or earlier, then you need to use iTunes instead of Finder, but the rest of the process is the same.
✅
Your backups are located in the following folder:
macOS: ~/Library/Application Support/MobileSync/Backup/
Windows: \Users\(username)\AppData\Roaming\Apple Computer\MobileSync\Backup\
Recover Permanently Deleted Photos on iPhone Without Backup

Backups are reliable and convenient, but what if none of your iPhone backups contains the permanently deleted photos? In that case, your next best option is iPhone recovery software for Mac or Windows. Such software can analyze your iPhone's internal storage and find photos and other files that have been deleted a long time ago.
Most iPhone users have access to a Mac computer, which means that they can use Disk Drill to recover permanently deleted photos from any iPhone. Disk Drill is free to try, so you can verify its ability to recover your photos before you purchase a license.
⚠️
Tip: We recommend you turn off Wi-Fi connectivity on your iPhone as soon as you realize you've lost photos. This minimizes the risk of new data being written to your device, which could overwrite the deleted files and make them unrecoverable.
To recover deleted photos from iPhone using Disk Drill on Mac:
Ensure you have at least twice as much free space as the used storage on your iPhone. This space can be on either internal or external storage. This is vital for a seamless recovery process.
Boost your data recovery chances by encrypting your iPhone backups in the Finder settings. Navigate to Finder, click on your iPhone, select Encrypt local backups, and set a password. Remember this password! You'll need it when managing these encrypted backups and during Disk Drill's scanning process.
Download Disk Drill and install it on your Mac.
Connect your iPhone to your Mac computer. This can be done using a USB cable or via Wi-Fi. However, be mindful: scanning can be a lengthy process, so ensure your iPhone is adequately charged if you decide to go the wireless route.
Tap Trust on your iPhone if asked whether you want to trust your Mac. You may be asked to enter your device passcode. For more details, check Apple's support guide on the Trust feature.
Launch Disk Drill and select the iPhone from the list of available devices.
Click Search for lost data to scan your iPhone. If there isn't enough free storage space on your system drive, then Disk Drill will give you the opportunity to change the workspace (you can pick an external storage device if you want to).
Enter your iPhone passcode at the beginning of the scan and wait until Disk Drill finishes its job. The software will then display a list of recoverable files, including photos that were deleted long ago.
Review what was found and select the type of data you want to recover (Photos).
Click Recover to undelete all missing photos or click Show in Finder to mount recoverable photos as a disk so that you can go through them and see what you're recovering.
⚠️
If you're a Windows user, then you can try Dr.Fone by Wondershare, which runs on Windows 11/10/8.1/8/7/Vista/XP and offers full support for iOS 16, iOS 15, iOS 14, iOS 13, 12/12.3, iOS 11, iOS 10.3, iOS 10, iOS 9, and former.
When Data Recovery Service Can Help You to Recover Lost Photos from iPhone?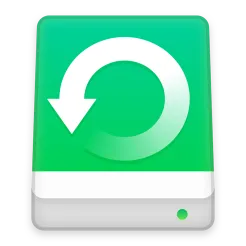 While DIY methods and software can assist in helping you find recently deleted photos and recover deleted photos after deleting from the Recently Deleted on iPhone, there are certain circumstances where these methods just won't suffice. A fully functional iPhone is required for most DIY data recovery solutions, and they might not be effective if:
Your iPhone's screen is cracked or shattered to the point where it's unresponsive or doesn't display anything.
Your iPhone has suffered water damage, making it unreliable or entirely non-functional.
Port and connector damage exists, which prevents a secure connection or access to the device.
The iPhone has serious battery issues that prevent it from turning on or holding a charge.
In such cases, rather than taking the risk of causing further harm by relying on DIY repair tutorials from sources like YouTube or iFixit, it's typically more sensible to turn to professional hands. Experienced technicians at a professional data recovery service center possess the necessary skills, knowledge, and, importantly, specialized equipment to retrieve deleted photos on iPhone even from severely compromised devices.
Instead of attempting to repair the damage yourself by following instructional videos on YouTube and tutorials on websites like iFixit, it's almost always much safer and faster to send the iPhone to a professional data recovery service center and let experienced technicians with expensive special equipment get your photos back for you.
It's worth noting that the cost of professional data recovery is often misjudged. Many assume it to be exorbitantly high, but in most instances, the price is just a few hundred dollars. Considering the sentimental value of irreplaceable memories captured in photos of family, friends, and significant life events, many find this a reasonable expenditure. So, before you give up hope, consider a professional data recovery service as a viable option to get back those cherished moments.
FAQ
David Morelo is a professional content writer in the technology niche who joined the Handy Recovery team in 2019 and has since made an invaluable contribution to the quantity and quality of our materials. David's main principle is not to start working on a new article until he has studied the subject backwards and forwards.
Andrey Vasilyev is an Editorial Advisor for Handy Recovery. Andrey is a software engineer expert with extensive expertise in data recovery, computer forensics, and data litigation. Andrey brings over 12 years of experience in software development, database administration, and hardware repair to the team.