Many iPhone owners run into the problem of being short on storage space. This can impede their ability to download new apps or take photos and videos. Apple offers users the ability to expand their storage capacity by using iCloud. Not all users want to go that route and may prefer to find an alternate way of increasing the storage available to their iPhone.
🗨️
We are going to look at several ways to get more storage on an iPhone that does not involve using iCloud. We'll show you how to expand your iPhone's storage using alternate methods, some of which give you more space without paying a dime.
Is It Possible to Get More Storage on an iPhone that Is Not iCloud?
Your iPhone 11/12/13/14 comes with a designated amount of internal storage. The most space you can obtain is 1TB which is available on iPhone 14 Pro devices. When you purchase your iPhone, you are locked into the amount of storage that is built into the phone. There is no way to physically expand this storage to increase the device's capacity.
Fortunately, some options can be used to give you more iPhone storage that is not on iCloud. You can take advantage of alternate cloud storage solutions, add external storage, or manage your iPhone's storage more efficiently to free up space. With these techniques, you can give yourself more storage without using iCloud.
How to Get More Storage on iPhone that Is Not iCloud
Now let's look at the options you have to get more iPhone storage that is not iCloud storage. Some of these techniques will cost you some money while others simply require some time and effort to manage the iPhone's storage more effectively. Choose the option that best fits your objectives and budget.
Method 1:

Utilize Alternative Cloud Storage

Your first option is to use an alternate cloud storage platform to iCloud. This method provides the same freedom obtained via cloud storage, allowing you to access your data from anywhere as long as you have a WiFi connection. Some of these cloud storage platforms offer a limited amount of space for free after which you can purchase as much more space as you need.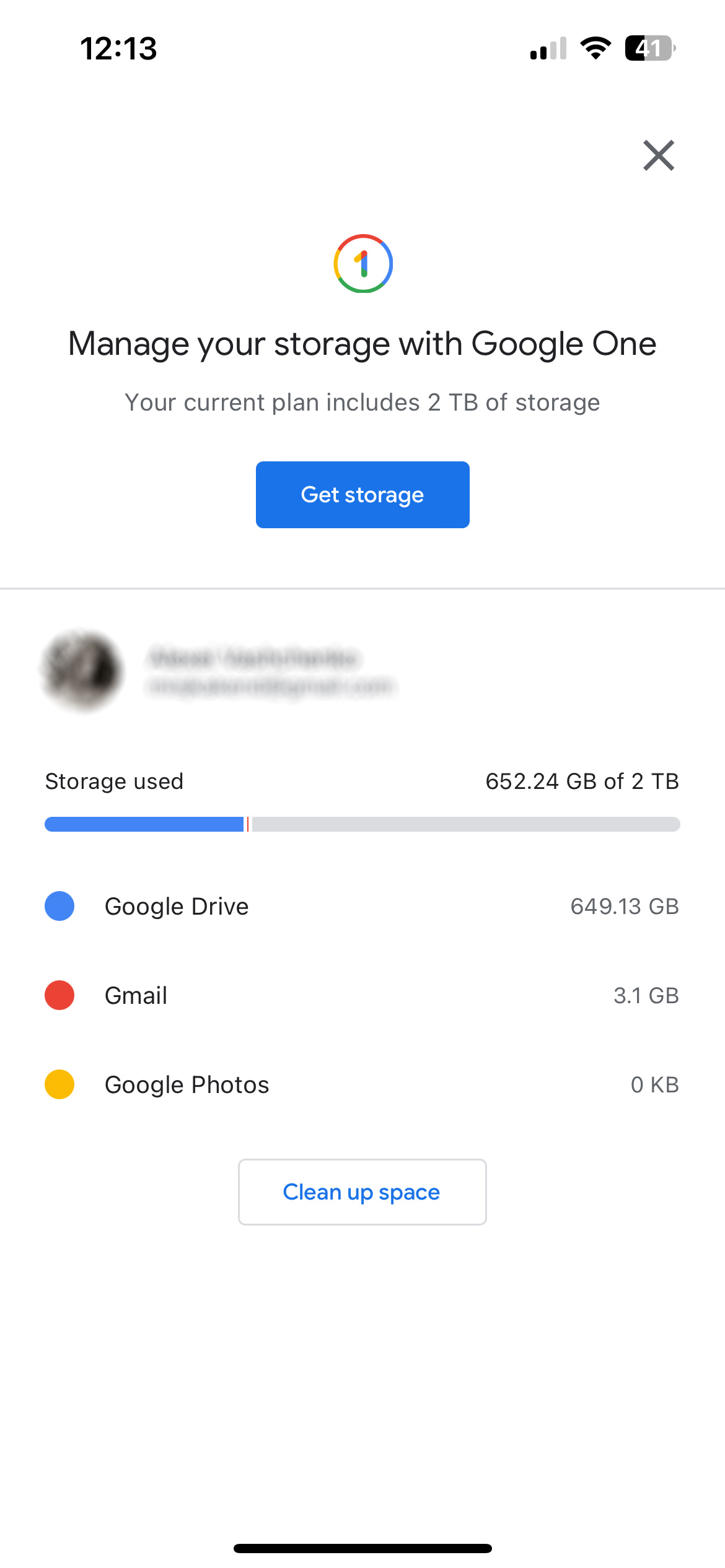 The more popular cloud alternatives to iCloud include:
These cloud alternatives offer varying features that some people may find useful including easier storage management and increased security. Cloud storage makes it easy to share files and access data on the go. We recommend you look into these solutions if you want to keep using a cloud storage platform other than iCloud.
Method 2:

Get a Suitable External Drive

If you want to avoid using a cloud storage platform, you can obtain a compatible external drive to expand your iPhone's storage capacity. There is a wide variety of storage devices that can be used as long as you employ the correct connection interface.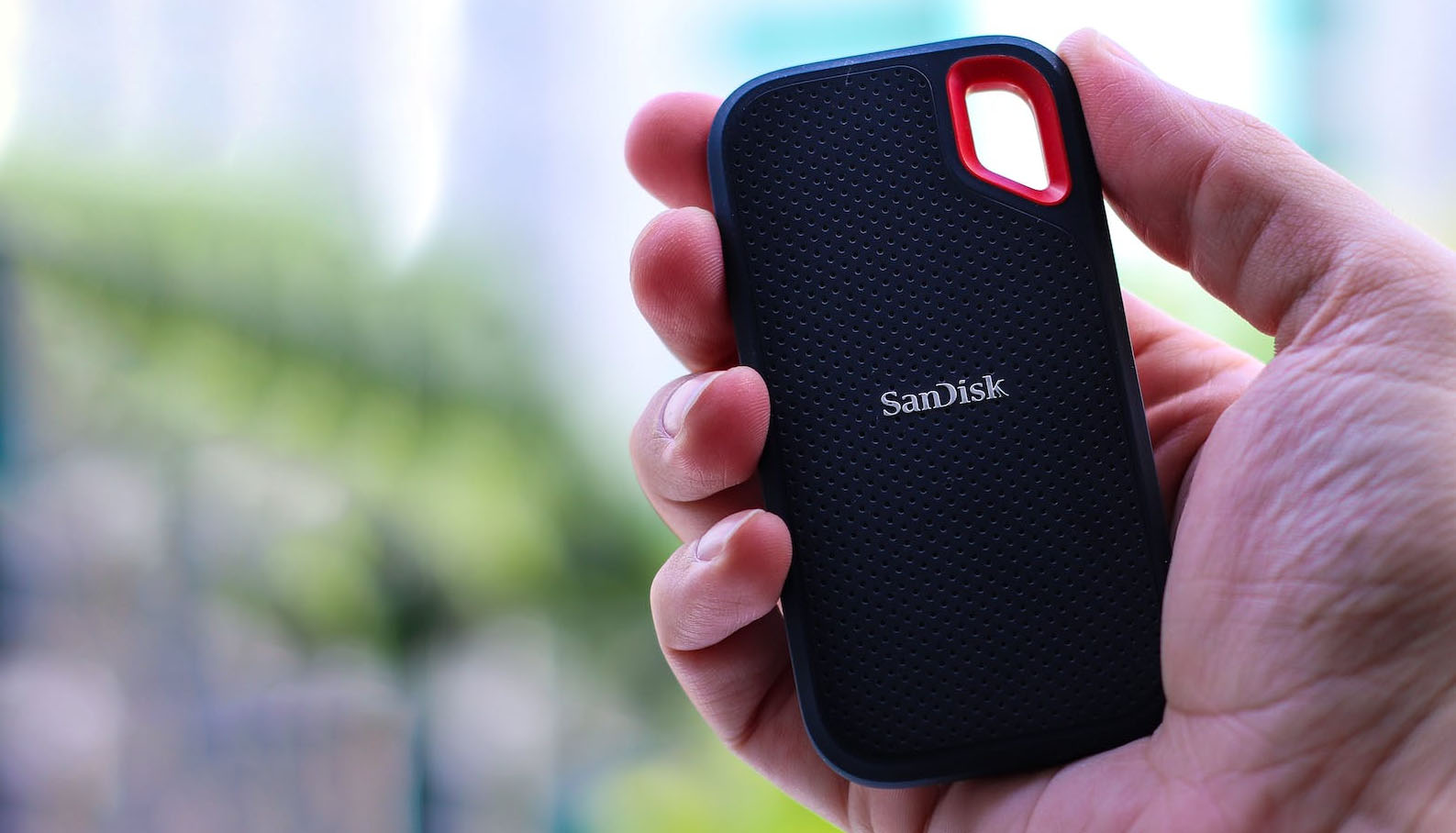 You can choose to go with an external USB drive or store your data on an SD card that you connect to the iPhone's charging port using a connector or adapter. Compatible adapters include the Apple Lightning to USB Camera Adapter, Lightning to USB 3 Camera Adapter, or a Lightning to SD Card Camera Reader. You will need to have the external device and adapter with you to access the data, making it a little less convenient than using cloud storage.
Method 3:

Control Your Storage Effectively

The third method we will discuss is the least expensive way to extend the storage on your iPhone. This method involves managing and controlling your storage more efficiently. These techniques are appropriate for your iPhone or any device running iOS 13/14/15/16.
Use a Third-party Tool to Manage iPhone Memory
Third-party tools are available that are designed to help you organize and optimize your iPhone's storage. What you need is a simple and effective method of managing the files and media stored on your device. Many of the available tools offer an interface that is easier to work with than trying to use native iOS functionality.
For instance, the Files app included with your iPhone can be difficult to work with and does not have extensive features. You can search the web or the Apple App Store for iOS file or storage managers. An example is an app called FileBrowser: Documents Manager.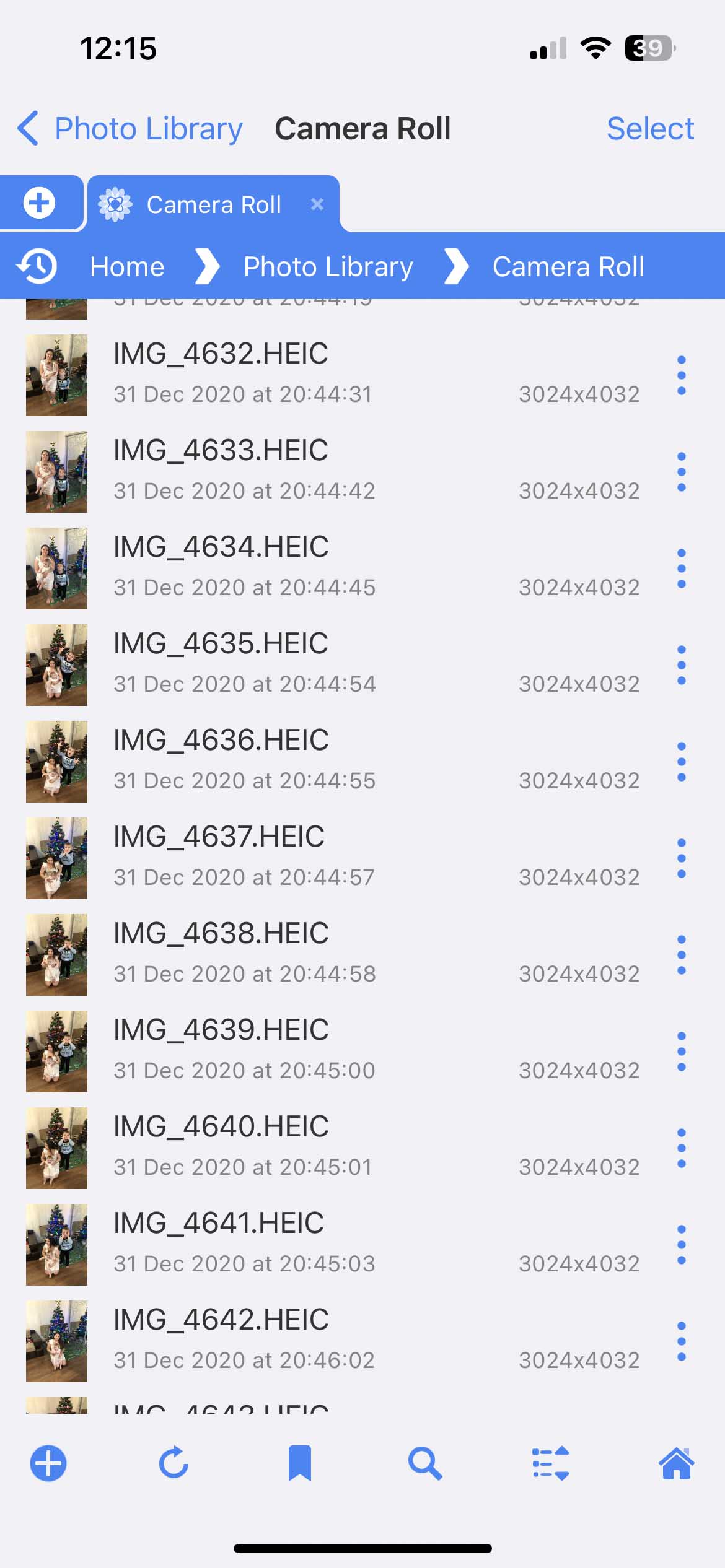 You can also find apps that can optimize or compress images and remove large duplicate files.
Get Rid Of Duplicate Files
Duplicate files can be a major factor in using up the storage space on your iPhone. Before you buy more cloud storage or an external storage device, it is worth the time to review your files and see if there are duplicates that can be deleted. You might be pleasantly surprised with the amount of space you can save by deleting all your duplicate items.
Delete duplicate photos from the Photos app with the following steps:
Open the Photos App.
Tap on Albums.
Scroll down to find the Duplicates album.
Open the Duplicates album and merge the duplicate photos to save space.
Clean iPhone Cache Files
The operating system and apps on your iPhone may be creating cache files that can become very large over time. Web browsers, social media platforms, and messaging apps are especially prone to having large cache files that take up valuable space on your device. Getting rid of these cache files can free up a lot of storage on your iPhone.
👀
Tip: Clear the cache by performing these steps on your iPhone. We will use Safari in our example.
You can clear the cache of other apps with similar steps:
Open Settings on your iPhone.
Scroll down and select Safari from the app list.
Open Safari and scroll down and tap the Clear History and Website Data button.
Tap on Clear History and Data to confirm the action.
Offload or Delete Unnecessary or Unused Apps
If you're like most users, there are unnecessary or unused apps that you downloaded at one time but no longer need on your iPhone. You can offload or delete these apps to free up storage space. Offloading the app will retain the data you created with the app. Deleting the app frees up the space taken up by the app as well as its related data.
Here's how to offload or delete an app from your iPhone:
Open Settings on your iPhone.
Tap on General and then iPhone Storage.
Scroll down and tap on the app you want to modify.
Tap Offload App or Delete App to perform the desired action.
Method 4:

Consider Upgrading to a Higher Storage Capacity iPhone

If none of the above methods appeal to you or do not address your specific space needs, you may want to consider upgrading your iPhone to a model with a higher storage capacity. You can wait until it is time to upgrade your iPhone or trade it in early for a model with additional storage.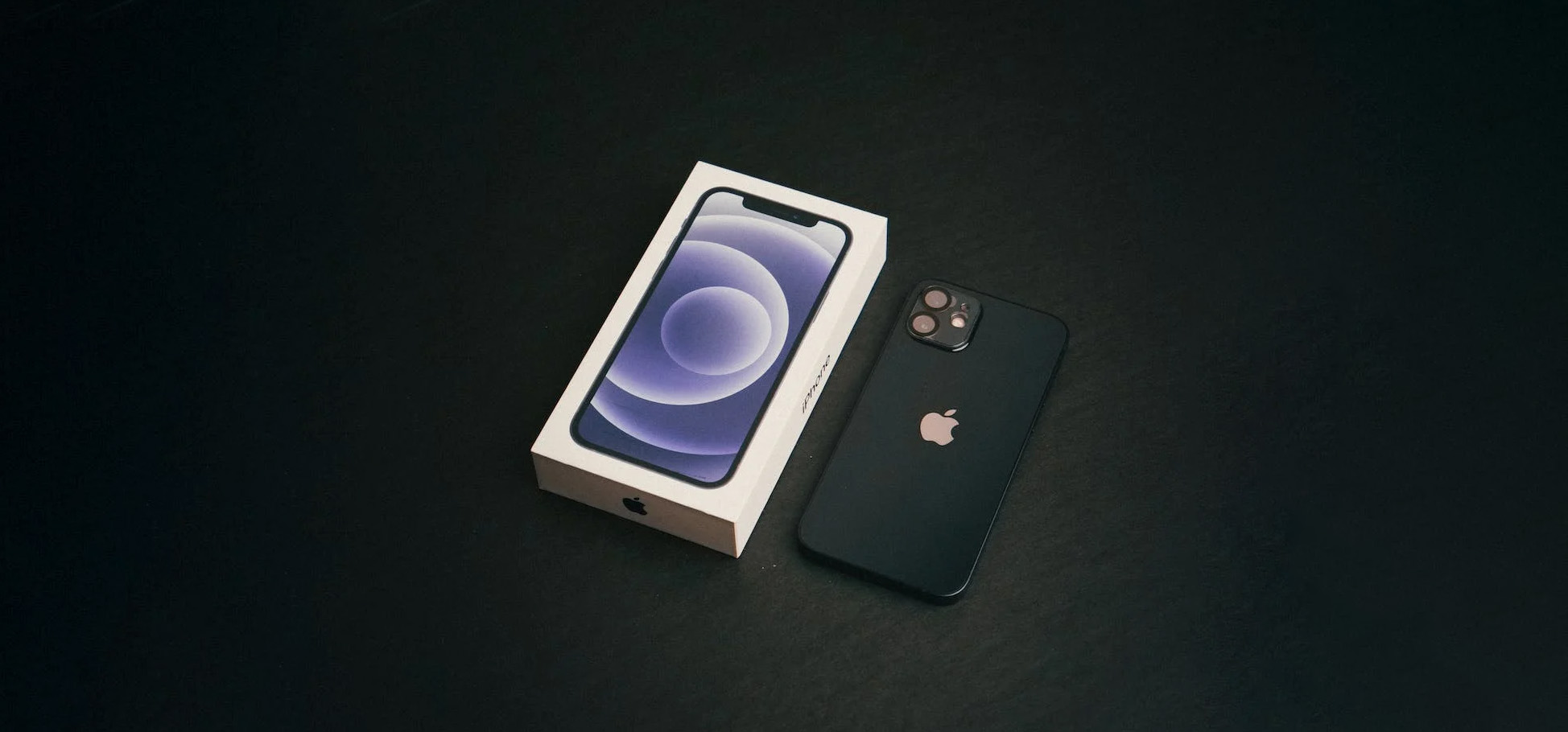 Admittedly, the drawback to this method is that it is an expensive option that will cost more than any of the other methods we have discussed. The upside to upgrading your iPhone to obtain more storage is that you will always be able to access all of its data at all times. You won't need a WiFi connection to get your cloud storage or hassle with an external device that might get damaged or lost.
FAQ
You can buy more storage for your iPhone that is not on iCloud by using an alternate cloud platform or a physical external storage device. If you prefer to access the additional storage without requiring a network connection, you should go with an external device. Just make sure you have a compatible adapter for the external drive or SD card.
You cannot buy more internal storage for your iPhone. You have to get by with the capacity that came with the device when you purchased it. You can, however, buy cloud storage to supplement the amount of onboard storage built into your iPhone. Another option is to use an external device like an SD card or USB drive.
You can only get more internal GB for your iPhone by upgrading to a newer model with increased storage capacity. You can also use the cloud or an external storage device to give yourself more room for your photos, videos, and files.
Conclusion
Running low on iPhone storage does not have to be a major problem. We have shown you several methods that allow you to extend your device's storage capacity without using Apple's iCloud platform. You can choose to use one of the many other cloud storage options available from third-party vendors. Some users may opt to use an external storage device to store additional data for their iPhone.
You might also consider managing your iPhone's storage more efficiently to give yourself more room for new items. A close look will typically show duplicate files and large cache files that can be deleted to return storage space to the operating system. Finally, there is always the option to buy a new iPhone with more storage capacity. Choose the method that fits your budget and gives you the amount of storage you need.
Robert Agar is the Content Writer & Managing Editor for Handy Recovery. Robert brings over 30 years of experience in data storage, security, compliance, backup, and recovery to the HandyRecovery team. Several years ago, he turned his attention from hands-on technical roles to develop a career as a freelance writer concentrating on technology and its impact on society. Areas of focus include the cloud, data recovery, artificial intelligence, and industrial automation.